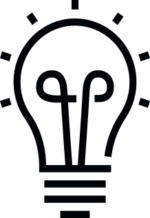 Lighting Design
Lighting is all about creating a mood and flow-through an environment, and getting it right has a huge impact on your customers. We design lighting layouts and recommend the best products to use to get the feel just right. Our in-house design team can work with you to create spectacular bespoke luminaires either as a one-off or for a large production run, and if you'd like to see what your space will look like prior to installation, we develop 3D, computer-generated walk-throughs which let you explore the space.

Retail Lighting Design
With over 150 years worth of experience in the lighting industry, we are no stranger to successful multi-national rollouts for big high street name stores. We work with many retailers in all aspects of their lighting, whether it be bespoke pieces or functional lighting schemes for the back of house. We build long-lasting relationships with big names such as River Island and JD Sports, we know how to illuminate a store to complement the space, and show off their merchandise. Unlike others, we have the infrastructure in place to store our stock on-site enabling us to have short lead times, in over 30 years of business, we have never held up a store opening with delayed lighting supply. We are experienced in all areas of retail, whether that be cosmetics, fashion, technology or even pet shops, we understand what lighting schemes work for each area of retail.

Commercial and Industrial Lighting Design
Using all our expertise in retail lighting, we are able to transform your space whether that be an office, hotel, warehouse or showroom - it doesn't have to be boring! We can create designs that are aesthetically pleasing and fit your commercial or industrial environment perfectly, whilst still being functional. We understand that lighting design can be a vital element of the commercial design process, ensuring that the light is efficient and low maintenance. As no project is the same, we tailor our service and work alongside a variety of professionals to fulfil ambitious design briefs.