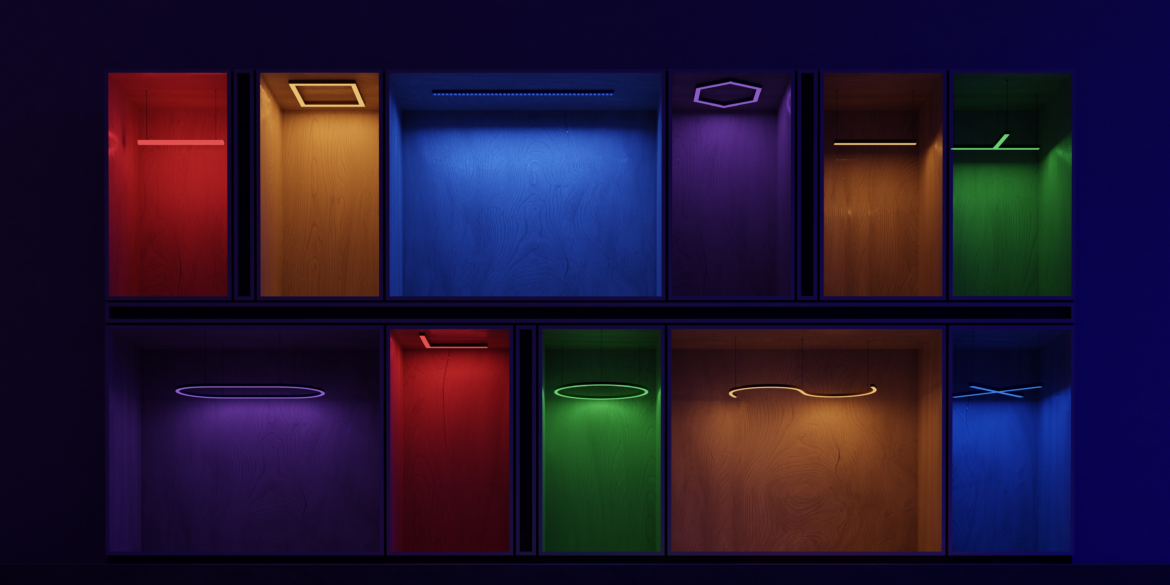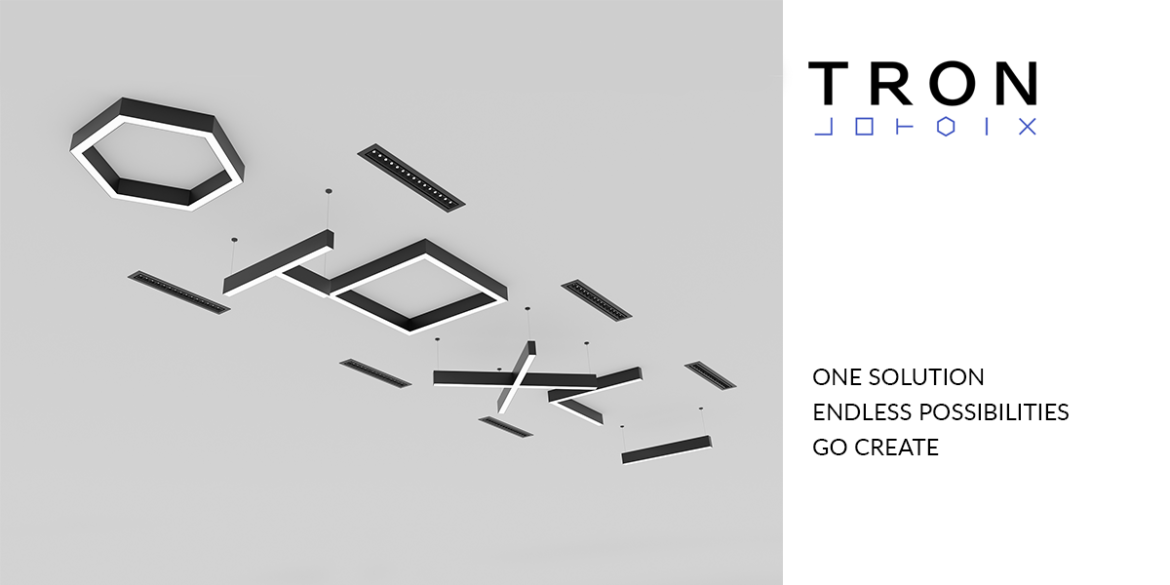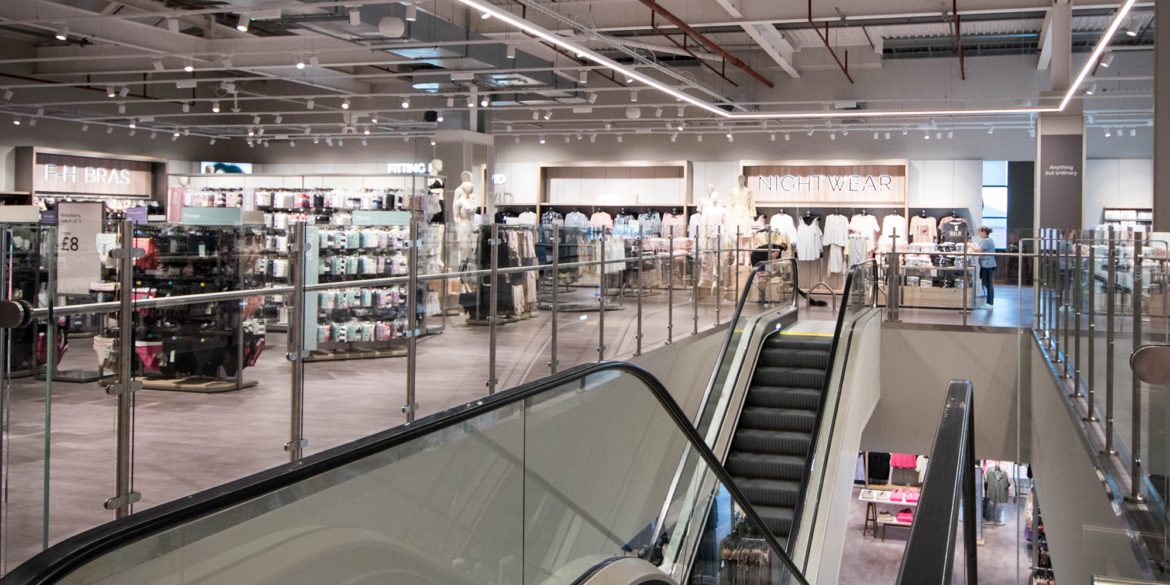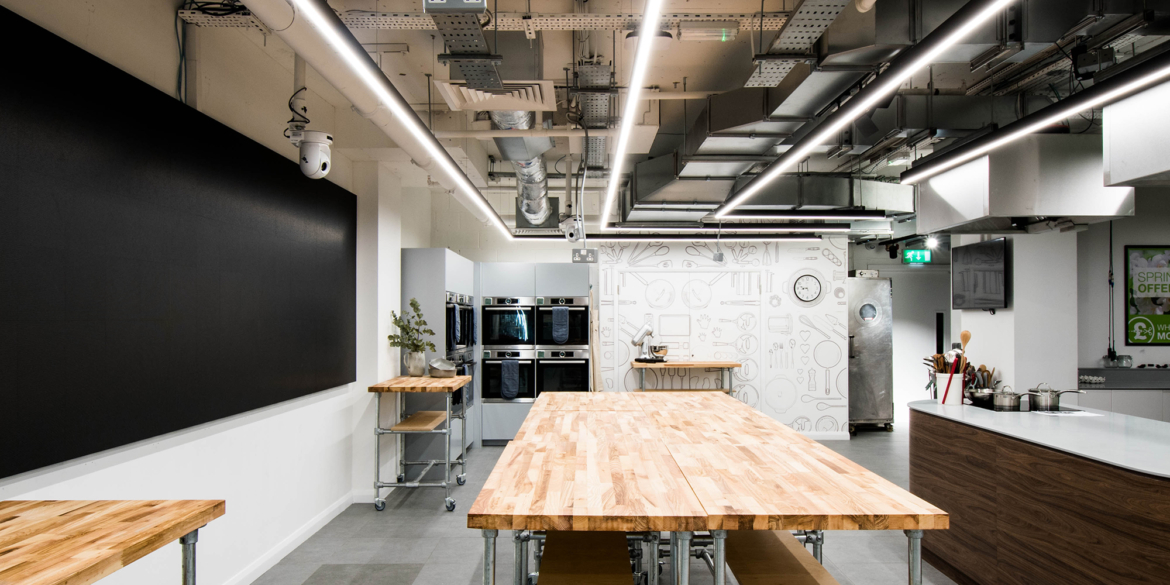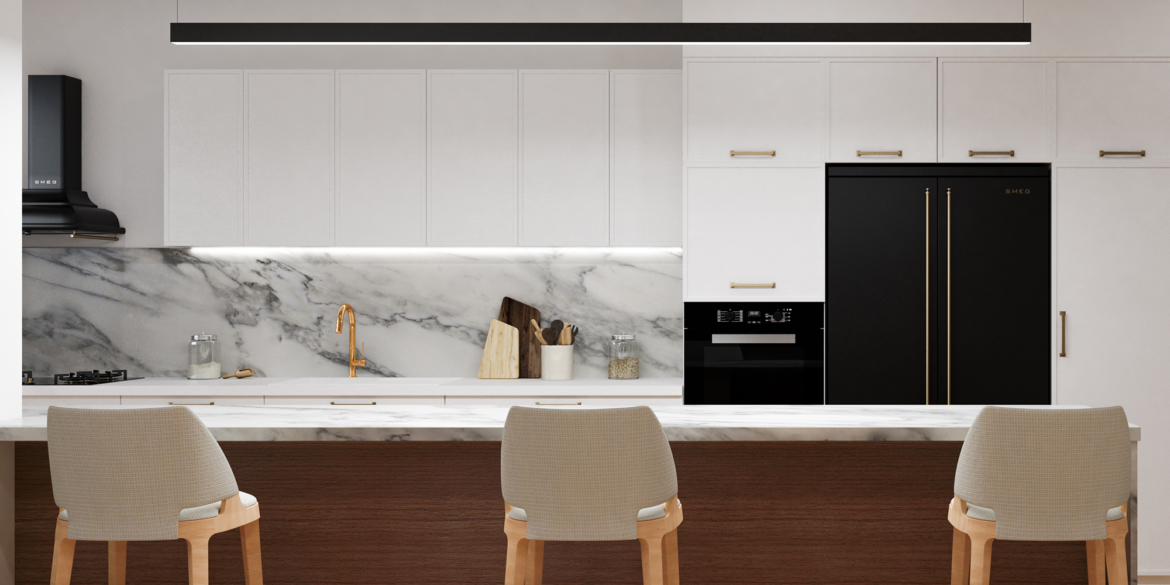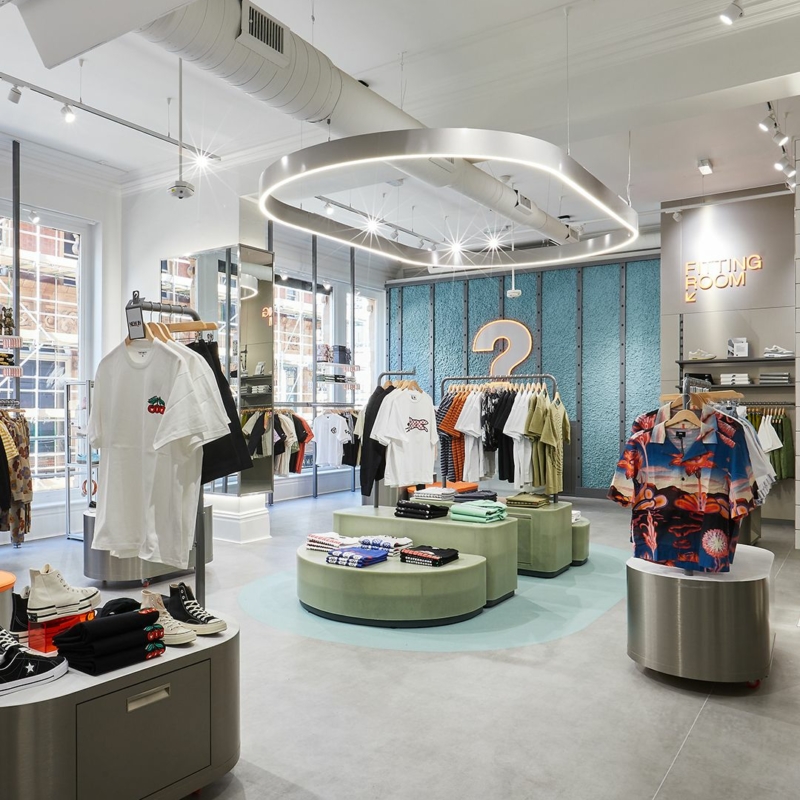 The future of LED linear lighting technology is here, Tron utilises the latest led technology to deliver our most versatile lighting system yet. Tron delivers in a variety of applications, it can be Recessed, Surface, Track and Pendant mounted. Withs integral drivers, assembly and maintenance is a breeze, we believe this is an element that sets our product above the rest.
Tron offers full flexibility in both design and colour, we have a dedicated space in our workshop for manufacturing Tron, enabling us to have full control over the design and manufacture process. Bespoke shapes and structures in a variety of colours are all possible with the Tron system.
Our most comprehensive lighting solution yet.

After a thorough assessment, our TRON System has officially achieved Made in Britain accreditation.
The Made in Britain logo is a mark of excellence, demonstrating that we are proud to manufacture and export from Great Britain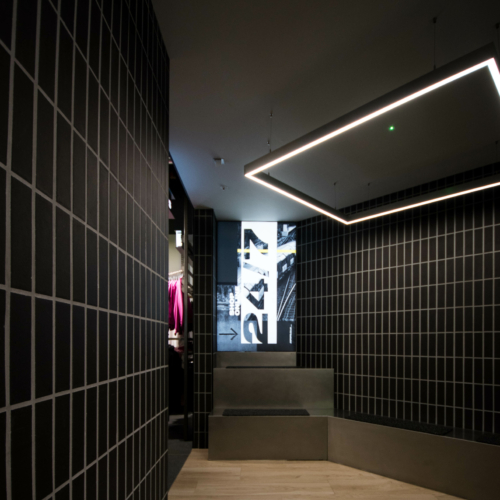 Completely Customisable
As the Tron system is made in-house, we can customise every single element to suit your project perfectly. Long or short lines, squares or triangles are all possible, no matter the project, there is a Tron for that.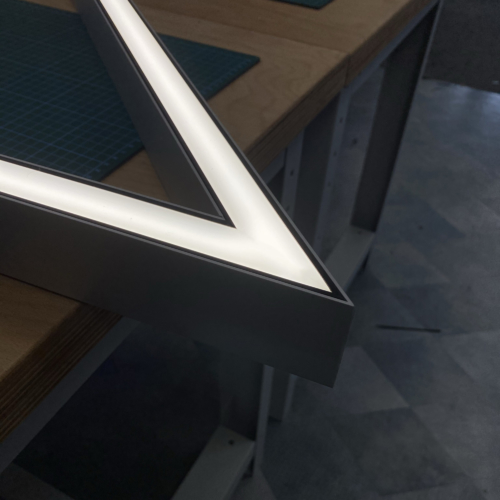 Integrated Drivers
The Tron system combines a carrier profile with integrated drivers along with a light profile which houses the LED and diffuser.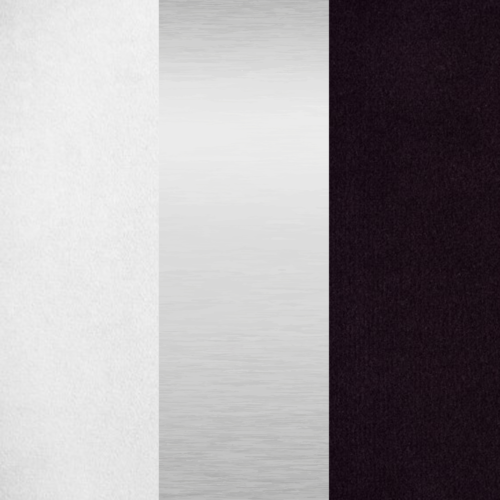 Range of Finishes
Our core finishes are Anodized Black, Clear Silver and PPC White. Other colour options are also available on request.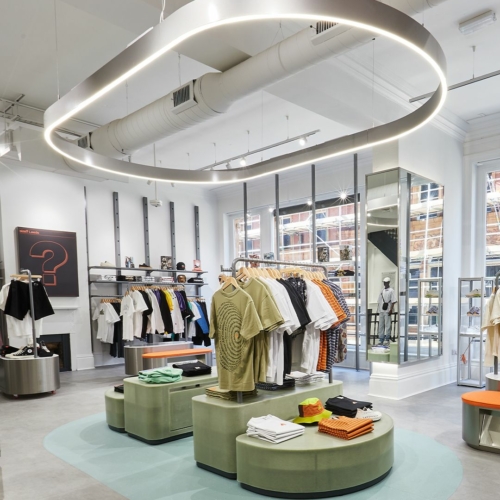 Make your space stand out from the rest
If you are looking for a final touch that sets your space out from the rest, then look no further than Tron.
Download the 2023 Brochure
Your new go-to for upcoming projects.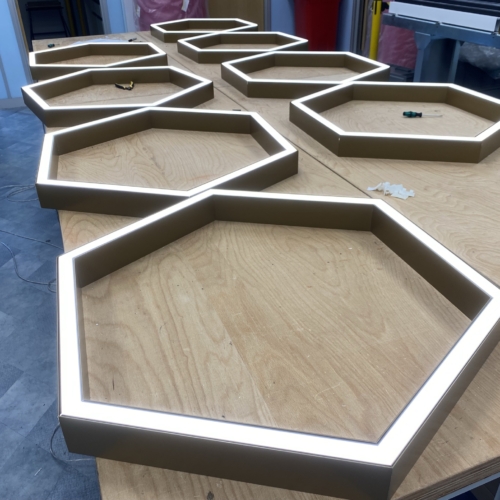 Made in Britain
Manufactured in-house, enabling us to customise every element of the final result and ensures customers are supplied with a first-class product. Our Tron system has achieved Made in Britain accreditation.
Endless Possibilties
Unleash a new level of creativity with Tron Colour. Combine shape and colour to create bold and unique luminaires.

Let's Work Together
Drop us a line, we'd love to hear about your next project.
We are trusted by interior designers, architects, business owners and homeowners to create bespoke, beautiful lighting pieces that are on time, on spec and on budget.