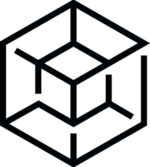 Lighting Manufacture
While our extensive range of fixtures and fittings are spot on for many businesses, we are sometimes asked to work to some really demanding design briefs. For the unique, the innovative and the niche, we offer a flexible in-house manufacturing service to make sure you get your dream fittings exactly to spec.
Our in-house design team work with local manufacturers and our worldwide partners, enabling us to design, manufacture samples and products on short lead times. Additionally, our in-house manufacturing team can recycle, upcycle, repurpose, create new products and modify pre-existing products – we can do it all!

Bespoke LED Linear
Unsatisfied with the quality and price of other LED Linear lighting, we decided to create our own space in our workshop just for manufacturing LED Linear. Tried and tested, we believe we produce the best LED Linear lighting solutions on the market - custom-made luminaires in any shape, design and colour to suit your requirements.

LIA Membership
Located at the forefront of the industry the Lighting Industry Association is dedicated to promoting best practice throughout the sector, as such, we can ensure that all fittings are up to the latest industry standards. No one knows the Lighting Industry quite like they do and you can rest easy knowing that all products supplied by us not only fit your design requirements, but also performance and quality.