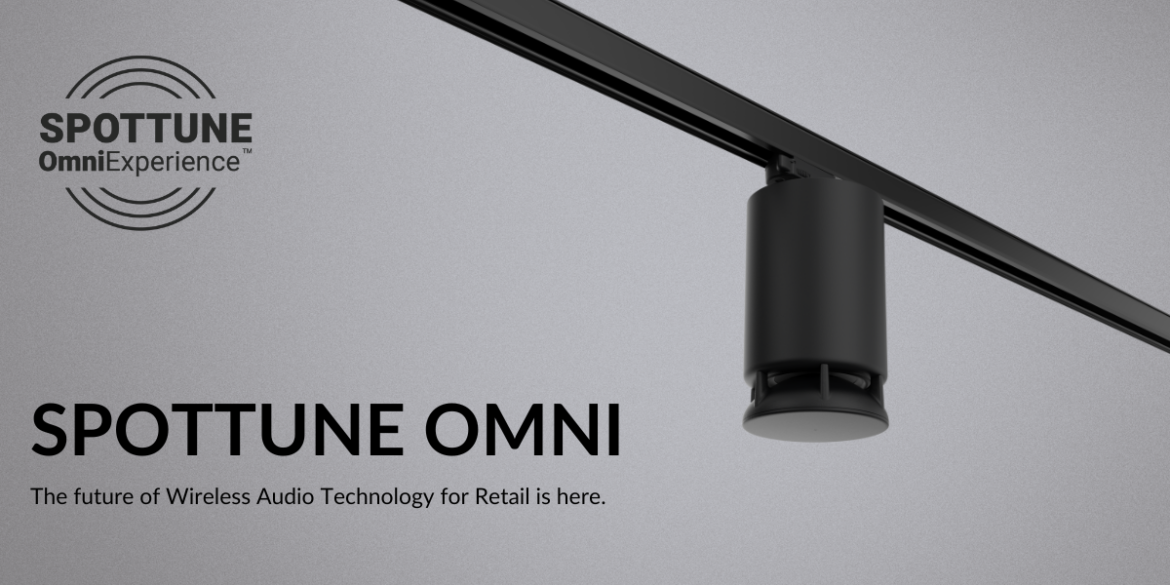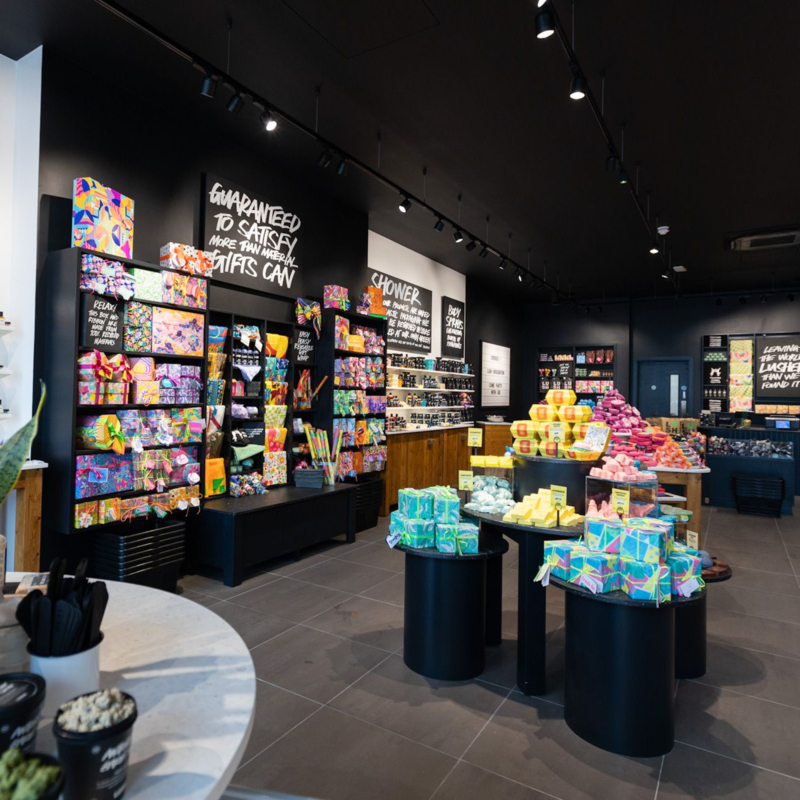 The future of wireless audio technology for retail has arrived, and it's poised to revolutionise the way you engage with your customers. At Prolight Design, we recognise the pivotal role that light and sound play in crafting the perfect customer experience. That's why we're thrilled to unveil the Spottune Audio platform, an innovation that seamlessly integrates with our premium lighting solutions.
Elevate Your Customer Experience
Imagine taking your retail environment to the next level, where the ambiance is not just visually captivating but acoustically enchanting too. With Spottune, we empower you to do just that. Our Spottune Omnisound experience is a game-changer, enveloping your space in immersive, 360-degree audio that transports your customers into a world of sensations.
Track Mounted Speakers for Seamless Integration
One of the key highlights of Spottune is its revolutionary track-mounted speakers. These cutting-edge devices seamlessly attach to your existing lighting track, ensuring a clutter-free, visually pleasing environment. Powered directly from the lighting track, Spottune speakers deliver crystal-clear, high-quality digital audio wirelessly, eliminating the need for unsightly wires or complex installations.
With Spottune, your retail space becomes a symphony of light and sound, creating an unforgettable atmosphere that draws customers in and keeps them engaged. Whether you're looking to set the mood with soothing melodies or energise the crowd with vibrant tunes, Spottune offers the flexibility to tailor your audio experience to your specific needs.
Ready to take your retail space to the next level? Reach out to us today, and let's discuss how Spottune can elevate your customer experience, making every visit to your store truly memorable.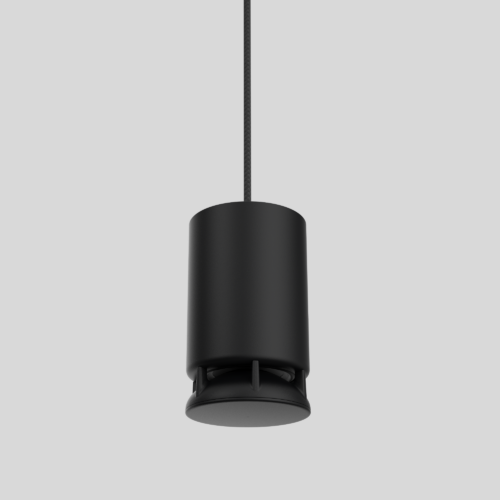 Omnisound : A unique acoustic design
The Omnisound rounded and smoothed acoustic opening has been crafted to ensure high-frequency sound is evenly dispersed and offers crystal clear audio. Meanwhile proportions between driver size and the closed volume are perfectly balanced to ensure the speakers produce low-frequency tones at high volumes with minimal distortion.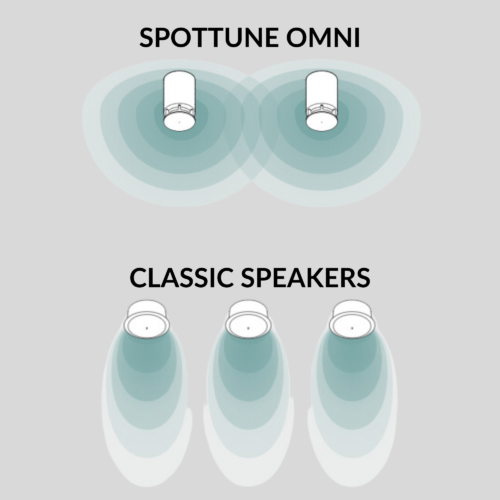 Better sound with fewer speakers
This patent-pending Spottune design delivers a widespread and evenly distributed sound, and the acoustic properties make the speaker able to cover more square metres. Combined, they result in a more immersive and engaging soundscape and sound experience for customers.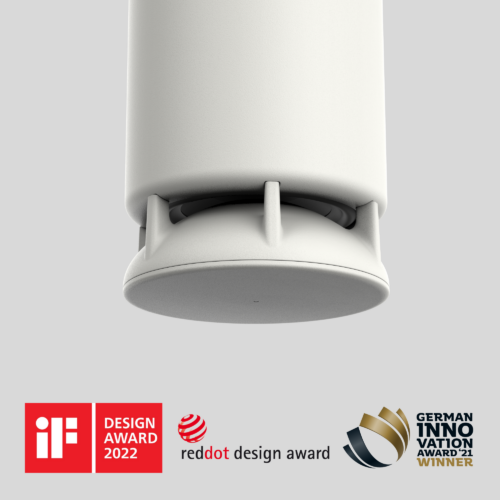 Award-winning design
The acoustic design of our Omni speaker is specially made for retail stores and areas where people move around a lot. It has a simple, clean cylindrical shape, designed to fit into any existing light installation. The unique design provides a sound experience that's synchronised and clear all around the room.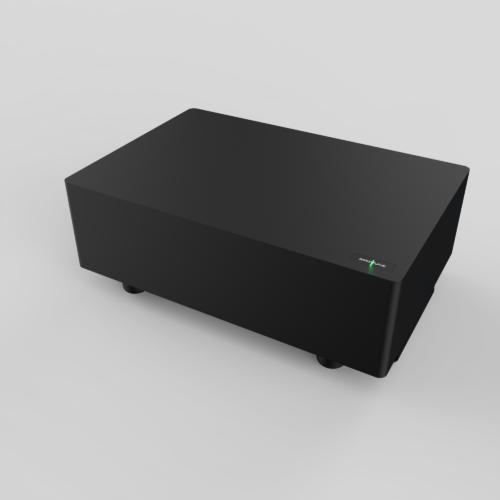 Dynamic Bass
Where the customer audio experience demands a heavier emphasis on Bass the Spottune 10" Sub Woofer can be incorporated into the design to deliver dynamic bass augmentation and lower frequencies.
Fast & flexible installation
Spottune Omni is compatible with track lighting systems – it's powered by the tracks and can be mounted without using any tools. Since the speaker fits the existing infrastructure, its use saves hefty installation costs and doesn't require long, bulky cables. When powered up, the speakers are automatically paired with their music transmitter and ready to play in minutes. Omni offers a great level of flexibility in terms of its effortless relocation, making it a lasting product for your business.

Let's Work Together
Drop us a line, we'd love to hear about your next project.
We are trusted by interior designers, architects, business owners and homeowners to create bespoke, beautiful lighting pieces that are on time, on spec and on budget.