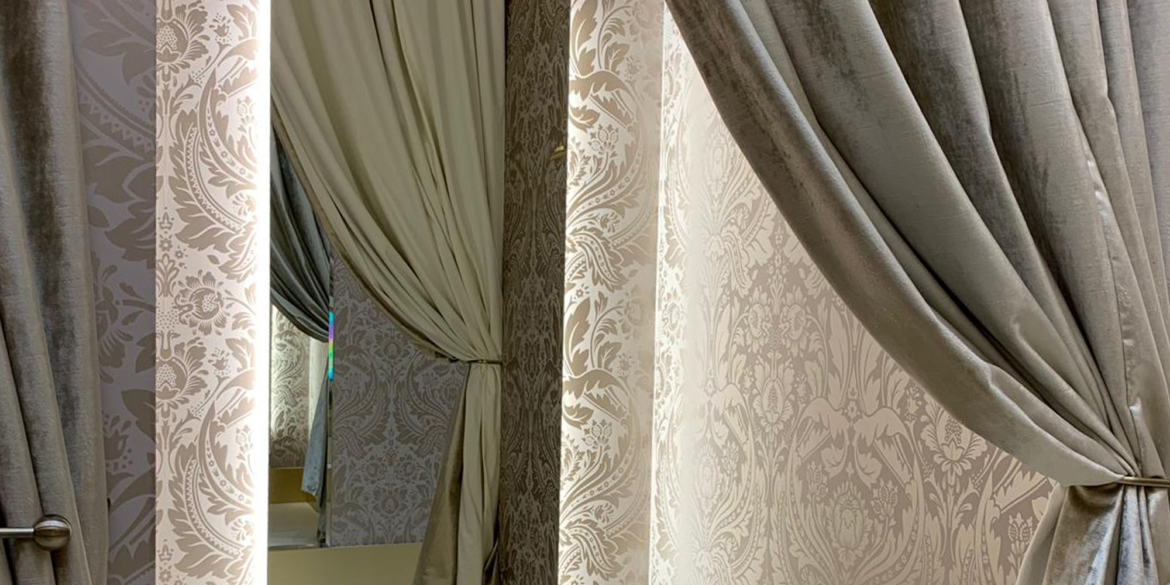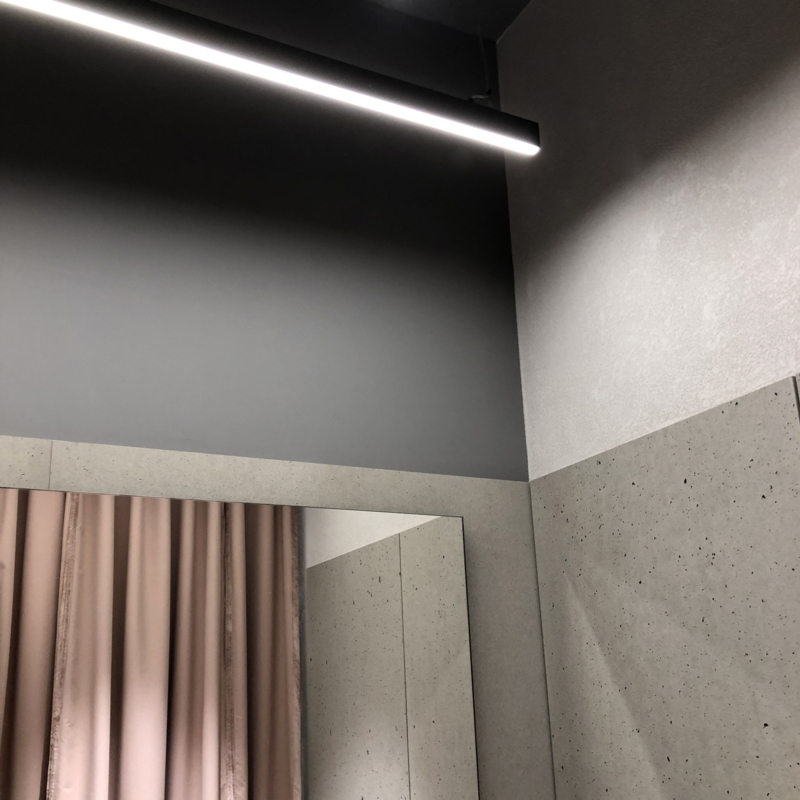 An often-overlooked element of retail lighting, however, key for customer experience. Changing room lighting is arguably one of the most important elements of retail lighting. If the lighting is harsh and unflattering, ultimately, the customer won't be purchasing any clothes. In fact, as many as 40% of customers will abandon a purchase because of an unsatisfactory dressing room experience.
A high CRI, with a hint of warmth
A little like Goldilocks' porridge, ensuring the colour temperature is not too warm, not too cool, but just right, so that the dressing room is neither clinical nor akin to lighting in your home.
Look at the interior
Lighting isn't the be-all, and end-all to the dressing room experience, ensuring that the physical environment is inviting also plays an important role. A design that reflects your brand whilst also being neutral enough to not distract away from the outfit, the same applies to the lighting.
Consider mirror surrounds
Surrounding the mirror in the changing room with high CRI light will eradicate unflattering shadows, and also offer soft light that makes the customer look their best. In fact, our mirror surrounds for River Island were rated 9/10 for "flatter-factor". 
Improve shopper's experience
In a climate where retail is struggling, it is important to not overlook the importance of the fitting room experience. The fitting room is where most purchasing decisions are made, so ensuring that it is optimised for the customer is a core element to retail design.
For help to achieve the right changing room atmosphere for your retail space,