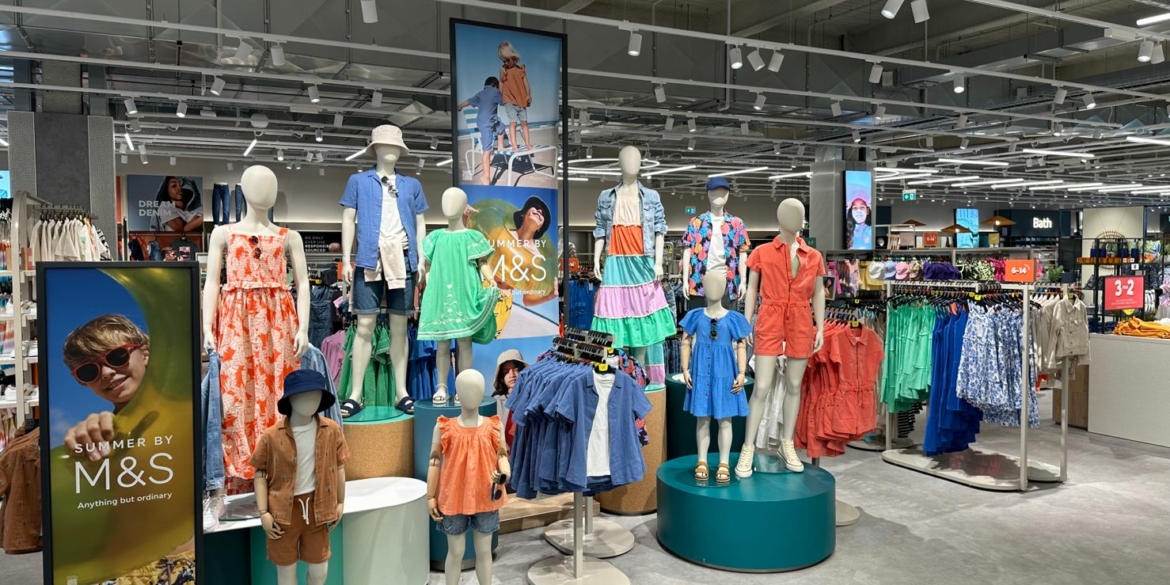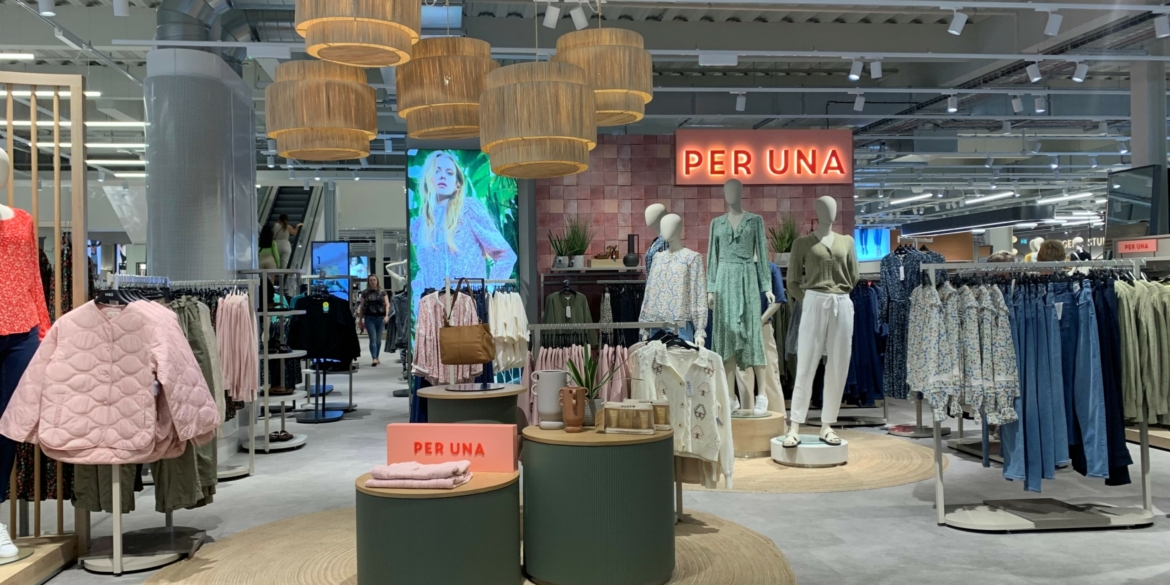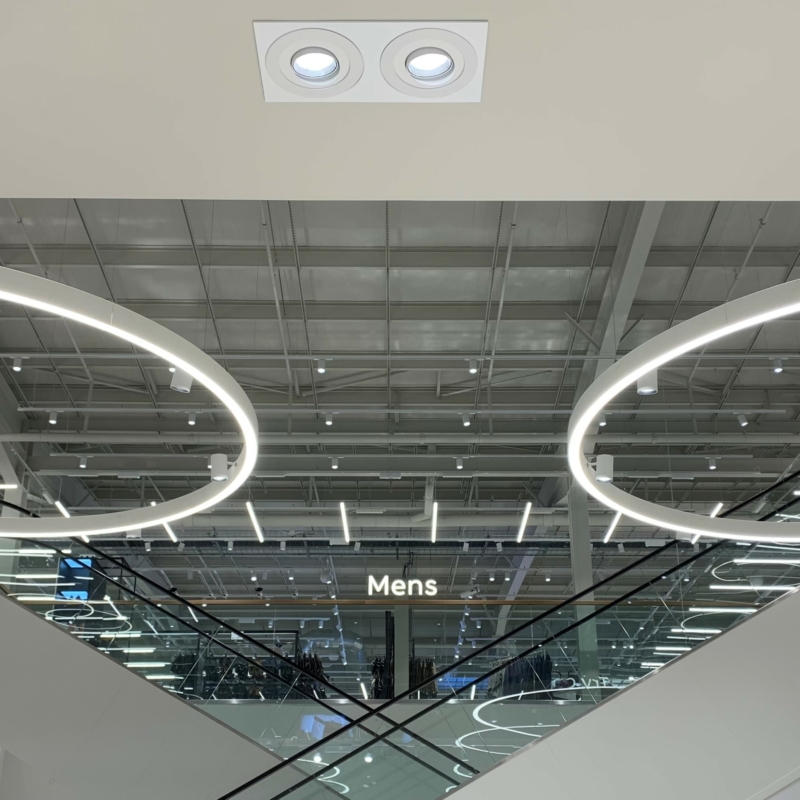 From humble beginnings to your favourite high street store, Prolight Design was established in 1991 to provide retail lighting for major retailers and brands. From conceptual design, to installation and beyond, Prolight Design cover every element of lighting under one roof.
Track lighting solutions have become the platform of choice for tomorrow's retail concepts due to their design impact, flexibility and sustainability. Prolight Design is one of a handful of worldwide distributors of "Global Pro" track which is the most used lighting track in the world. For M&S stores "Global Pro" Track is combined with State of the Art LED Track Lights, LED Linear, Bespoke Lighting and Decorative Lighting to deliver a class-leading lighting environment.
All lighting products are carefully selected and specified to optimise performance and efficiency. Class-leading LED efficiency is key to energy and carbon reduction and is central to Prolight Design solutions. High efficiency lighting is critical to work with clients like M&S and their Plan A and Net Zero objectives. Every detail is carefully considered, even down to the multipack recycled packaging which has reduced the packaging per track light to less than 55 grams per fitting.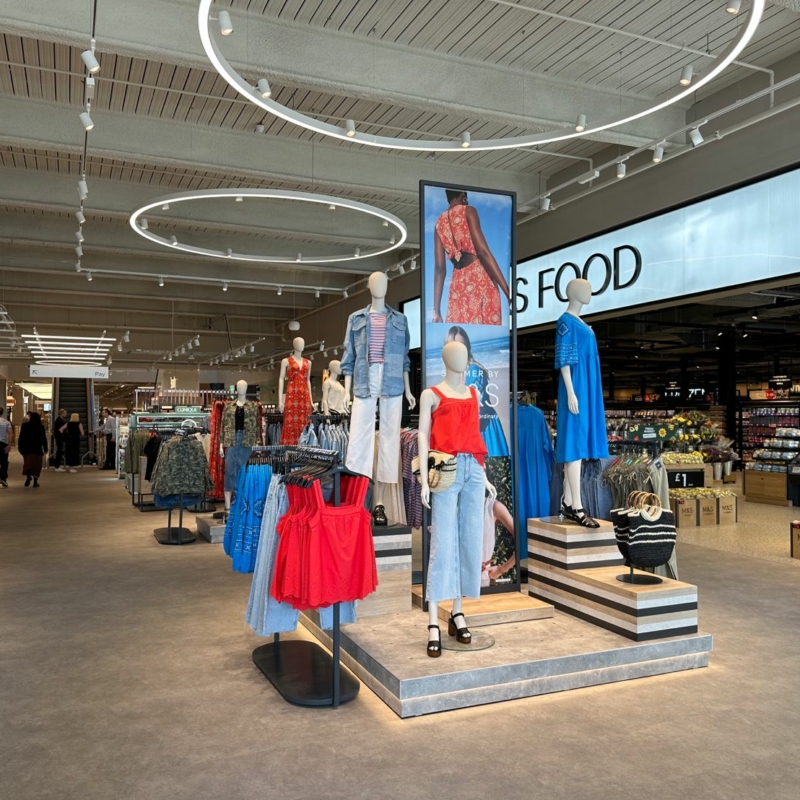 Service & Experience
As not one size fits all, every single client is treated with a bespoke service tailored to their unique requirements. Each project has a dedicated project manager who possesses the necessary skills, expertise, and professionalism to provide a full 'turn-key' lighting solution, to meet and exceed client expectations.
Prolight Design has over 30 Years of retail lighting roll-out experience with an extensive and established global supply chain combined with it's own in-house production facility which can be called on to deliver for even the most complex and demanding of projects.
Tomorrow's Retail 
When it comes to lighting tomorrow's retail, it is all about optimising the retail concept whilst simultaneously delivering flexibility and sustainability. Lighting concepts have a major impact on the customer perception and experience, lighting both the environment and the merchandise itself and having to deliver right up to the purchase decision. Light can promote sales as well as create energy-efficient and sustainable retail spaces. The lighting design team at Prolight Design have a wealth of experience in delivering lighting concepts and solutions for leading retailers and brands, blending light performance, design elements and energy efficiency to deliver a holistic and sustainable retail lighting design.
The latest Climate Change Act wants the UK to achieve net zero carbon by 2050, with many making commitments to reach this goal. Marks and Spencer have committed to go a significant step further by setting out a roadmap towards becoming a net zero business by 2040.
At Prolight Design, carbon reduction and sustainability are a top priority, a natural part of the daily work, and a condition for it's continued success in the lighting industry. Prolight Design are committed to the carbon reduction and sustainability of it's own operations as well as those of it's clients. Primary initiatives include the use of renewable energy wherever possible, energy reduction and the prioritisation of sustainable materials in product development. 
Energy-efficient luminaires and lighting solutions provide a significant contribution to the development of sustainable retail and sustainable living. In addition, the materials and sourcing approach also has a large impact, all the way from the raw material, manufacturing to recycling. Manufacturing in the UK and EU has become an increasing priority to reduce the carbon footprint of luminaires and components.
In particular, Prolight Design has continued with aluminium as a core material for lighting products. Not only is aluminium perfectly suited to lighting product design, it is also a highly durable metal, is 100% recyclable and can be recycled repeatedly without degrading its inherent value, unlike plastic. The inherent thermal performance of aluminium is optimal for LED lighting and now that this can be produced with 100% renewable energy this has become one of the most sustainable materials used. With an established recycling infrastructure, nearly 75% of all aluminium ever produced is still in use today. Where plastic components are required these are specified in recycled plastic wherever possible.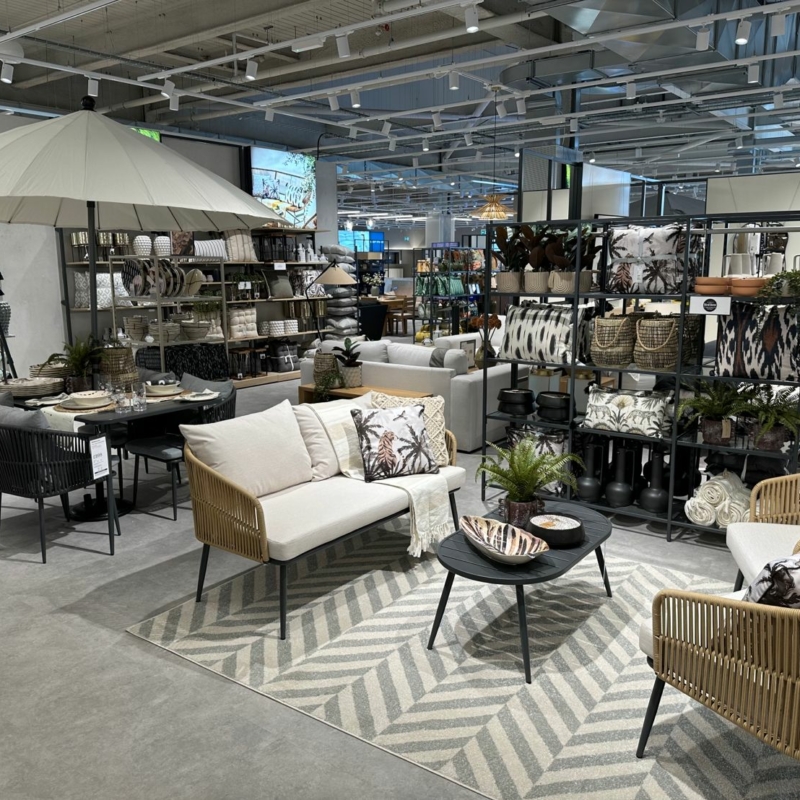 Prolight Design and Marks & Spencer
Prolight Design has worked with Marks and Spencer for a number of years, completing the lighting design and supply for multiple retail stores. Most recently, their transformative new concept store in Stevenage and the latest iteration of this in Leeds.
Nick Whitehand, Head of Business Development at Prolight Design commented; "Our focus is on delivering first class lighting, first class service and an unparalleled lighting solution for M&S. We combine a portfolio of lighting products and service which is hard for other lighting companies to replicate as we are fast and agile with a fully customer centric approach."
"Marks and Spencer are committed to reducing environmental impact through the use of energy-efficient lighting systems and eco-friendly materials. When creating lighting solutions it is therefore critical that they are both aesthetically pleasing and environmentally conscious. Through the use of innovative lighting technologies and sustainable design practices, we have been able to help M&S achieve their sustainability objectives while enhancing the shopping experience for customers".
Paul Binsted, Managing Director at Prolight Design commented; "Our business has been over 30 Years in the making with 30 Years of continuous improvement to reach the point where we are today. We are privileged to be the trusted lighting solution partner to the likes of Marks and Spencer, River Island, JD Sports, McLaren, Schuh, Lush, ProCook and many more exceptional UK retailers and brands for both new stores and LED retrofit projects".