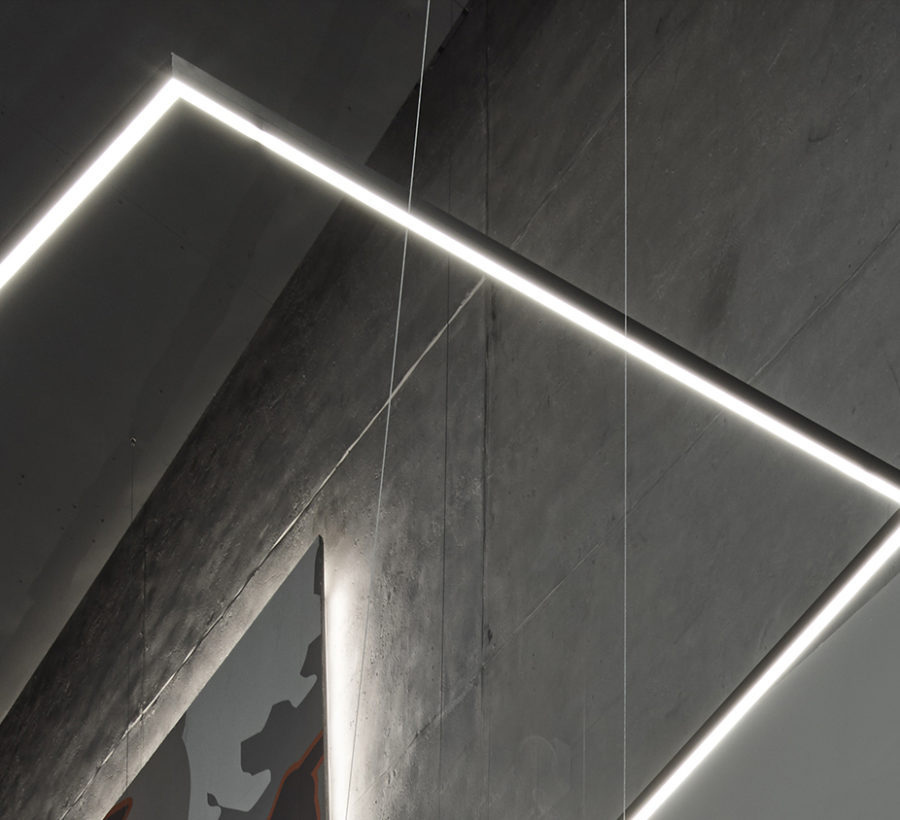 LED Linear Lighting for Retail and Commercial Spaces
The future is linear.
Linear lighting is set to become a firm favourite in retail and commercial spaces, as the possibilities are truly endless.
Whether simplicity or something bespoke and unique is the desired effect, LED Linear can fulfil even the most complex of design briefs. Adding visual interest and creating a talking point, bespoke shapes such as triangles, circles or even abstract scattered suspended luminaires, there is something for every space big or small. A completely versatile product that can be suspended, surface mounted or recessed in a variety of finishes to suit bespoke requirements.
Unsatisfied with the quality and price of other LED Linear lighting on the market, we chose to create our own space in our workshop just for manufacturing LED Linear luminaires. Tried and tested, we believe we produce the best LED Linear lighting solutions on the market. As we manufacture our own LED Linear products in-house,  this enables us to customise every element of the final result, ensuring that our customers are supplied with a first class product. Not only that, as a member of the Lighting Industry Association we can ensure that every product we supply meets industry standards in performance, quality, safety and design.
Linear lighting shouldn't be restricted to just ceilings! A corridor, escalator area or even the floor can be transformed into something spectacular through the use of linear lighting.
Get in touch and tell us about your ideas for your next project, we'd love to help.