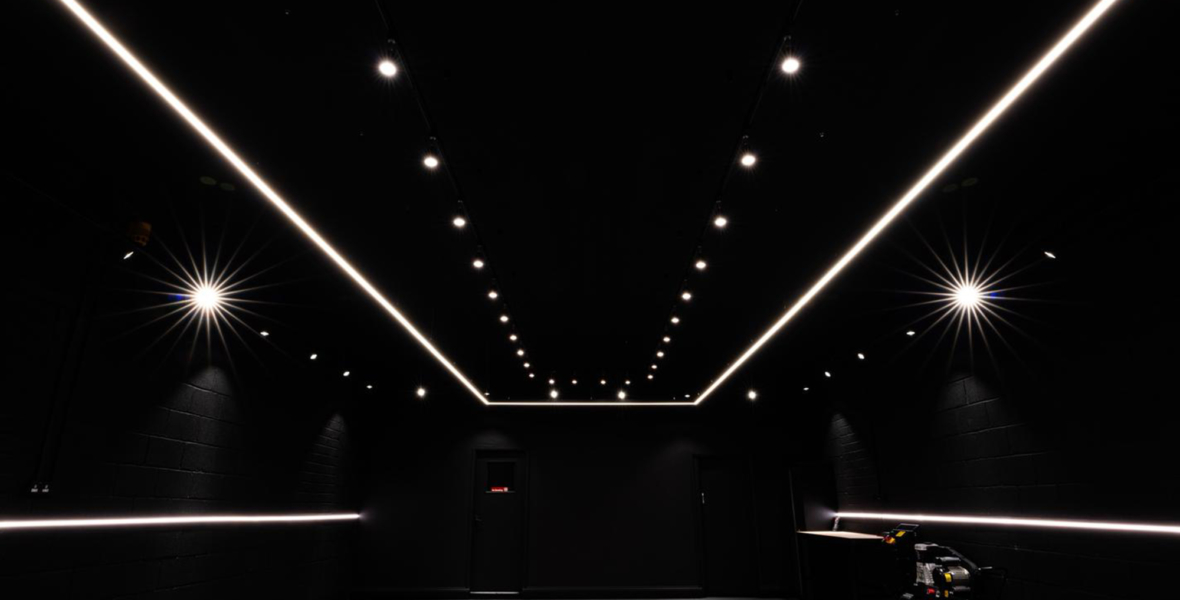 Bristol-based car valeting and detailing services, Essence Details approached us to help bring their ideas for their new car showroom to life.
The lighting design for this took inspiration from new car launches, movies and studio lighting setups that are full of drama and intrigue. For car showroom lighting, light can be used very creatively to create an atmosphere of luxury that is experienced both in-person and through photographs.
Lines of light truly transformed the space through the led laser blade extrusion on the perimeter, and the rectangular linear Tron suspended above where the vehicles will be positioned. All fittings were at a high CRI90+ so that the vehicles are portrayed at true-to-life colours, and to also make the colours pop. The addition of the track lighting complements the linear lines and when all of the lights are on, they highlight different areas of the vehicles and add even more visual interest.
Furthermore, the lighting has independent switching so each part of the lighting can be isolated to create a different atmosphere.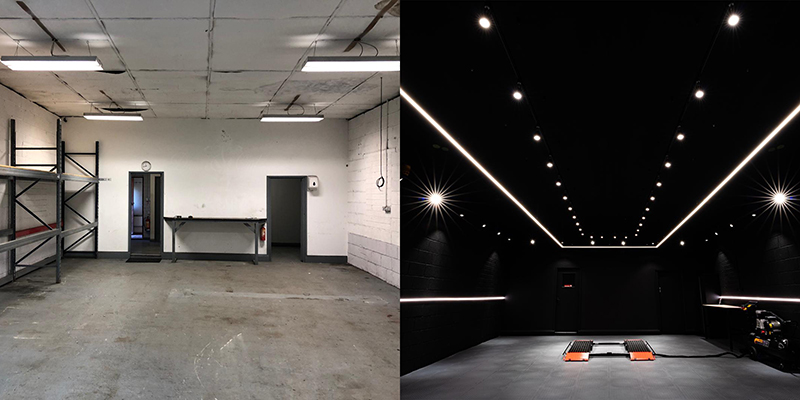 An incredible before and after that displays how lighting can truly transform a space.
Products used
TRON Linear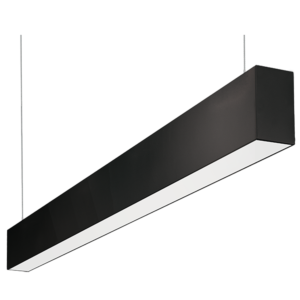 Crafted in-house, versatile and fulfils even the most ambitious design briefs.
Recessed LED Channel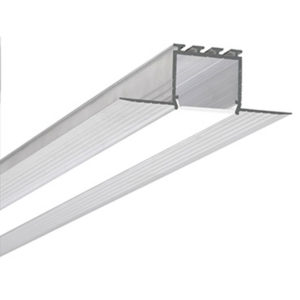 The Recessed LED channel is a truly versatile product.
Casa GA16 LED Track Light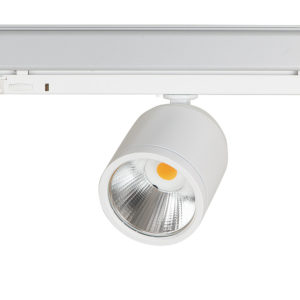 Small compact cylinder shape that delivers on performance.