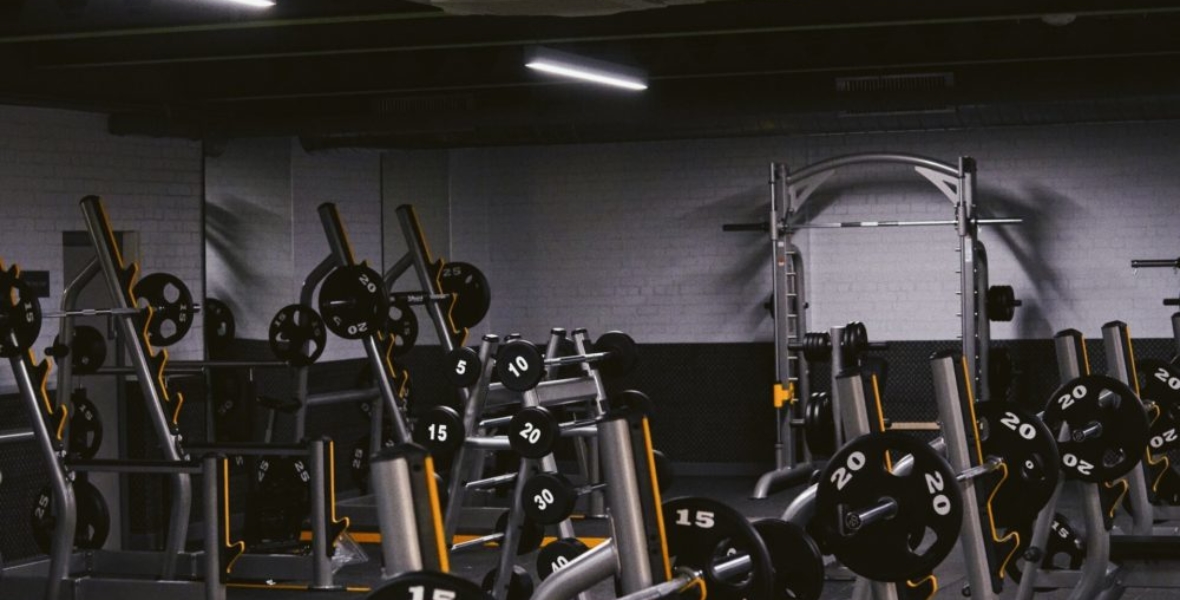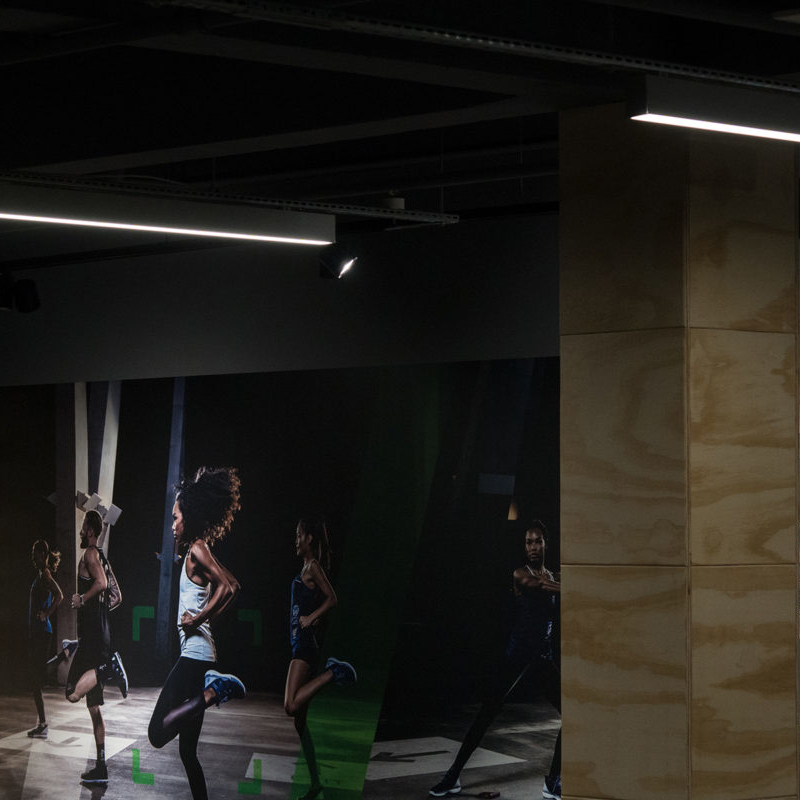 They say that there is finally a sporting culture in the UK where people enjoy being fit and taking care of themselves. JD Gym Cardiff makes itself a new staple within that.
It's often, that something within design comes around and sets a bar that becomes the norm. We've mentioned how Missguided refused to conform to the idea that concrete retail is dead. The same method applies here, the influx of 'ultra cheap' and '24-hour gyms' took the beauty out of how we gym. The brief for JD Gyms cleverly created a personality and atmosphere through lighting.
Call us biased, but lighting is the best part of JD Gym Cardiff. Each room has its own character so let us explore the importance of this. When you go to a certain place for a certain reason, you're not only there for that but for everything that surrounds it. It sounds complicated but it really isn't. You're there for the experience involved. In this sense, it could be the spin room. Yes, a high-intensity workout, but your surroundings should do more. The lighting, for example, it should be colourful and intense. That's just what we have done, a blue striking backlight that screams 'hey check me out don't I make you feel like you should spin till you're within an inch of your life?' What makes this gym great in terms of modern design is its versatility. Of course, it looks great, but so does everything until you get bored of it. Its workout studio answers that question. It allows you to change the colour of the room at the touch of a button. Just like that, design that works for you on how you're feeling at any given time.
We have a gym that refuses to conform to the idea that convenience is more important than substance. Here we see a gym that provides everything but most importantly a design that makes you want to be there. Just like that standards are re-evaluated. Bars are set.
Products used
TRON Linear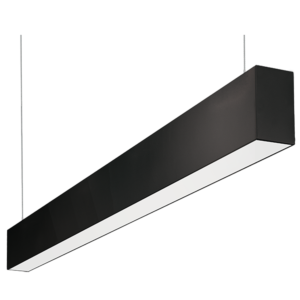 Crafted in-house, versatile and fulfils even the most ambitious design briefs.
Vent Fire Rated Adjustable IP44 LED Downlight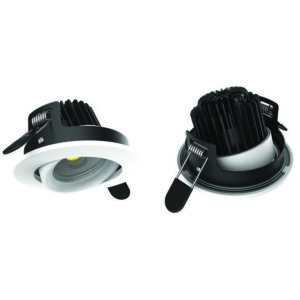 Low energy, low maintenance Fire Rated Gimbal Recessed Downlight.