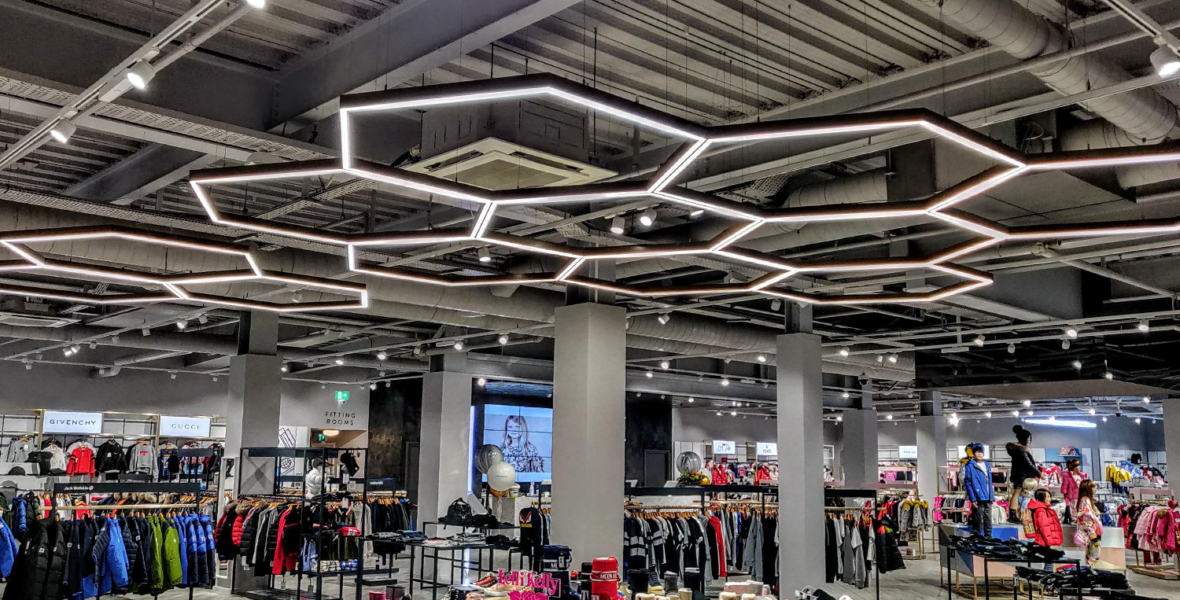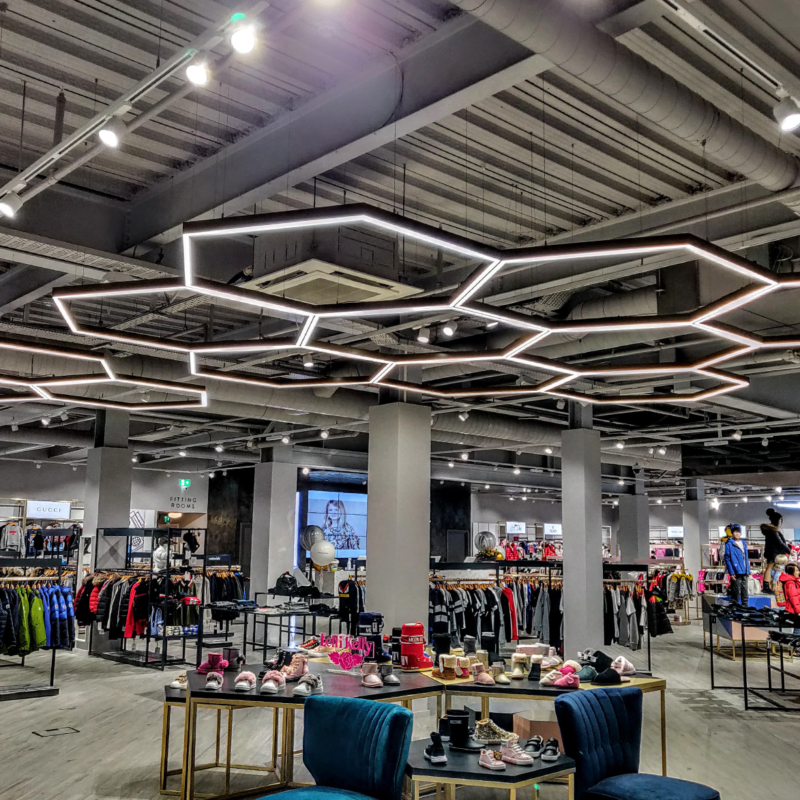 Likened to a 'mini department store' that provides a unique customer experience, Kids Cavern is the UK's largest independent retailer for kids clothing.
Arguably one of our favourite stores that we've worked on, due to the intricate and show-stopping 15 piece hexagon LED linear luminaire. Powder coated in gold to fit the required spec and also fitting in with the gold accent pieces in the interior. The entirely bespoke linear luminaire creates an utterly eye-catching element in the store and brings together the central area and adds a focus.
In addition to the spectacular store lighting, we provided the full lighting package, including the back of the house and emergency lighting. We visited the site to commission the lighting, ensuring that the light direction was spot on and ready for the store opening.
Products used
TRON Linear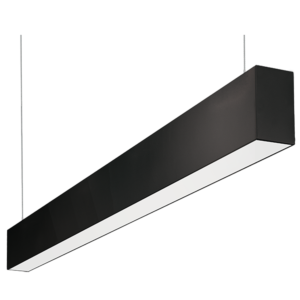 Crafted in-house, versatile and fulfils even the most ambitious design briefs.
Casa GA16 LED Track Light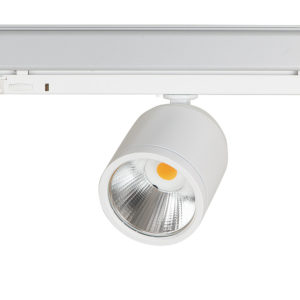 Small compact cylinder shape that delivers on performance.
Lean LED Recessed Downlight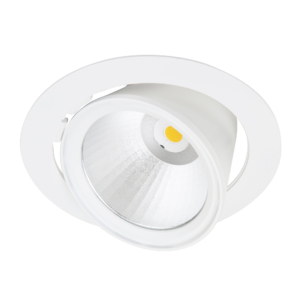 Lean DL is a high performance recessed downlight.