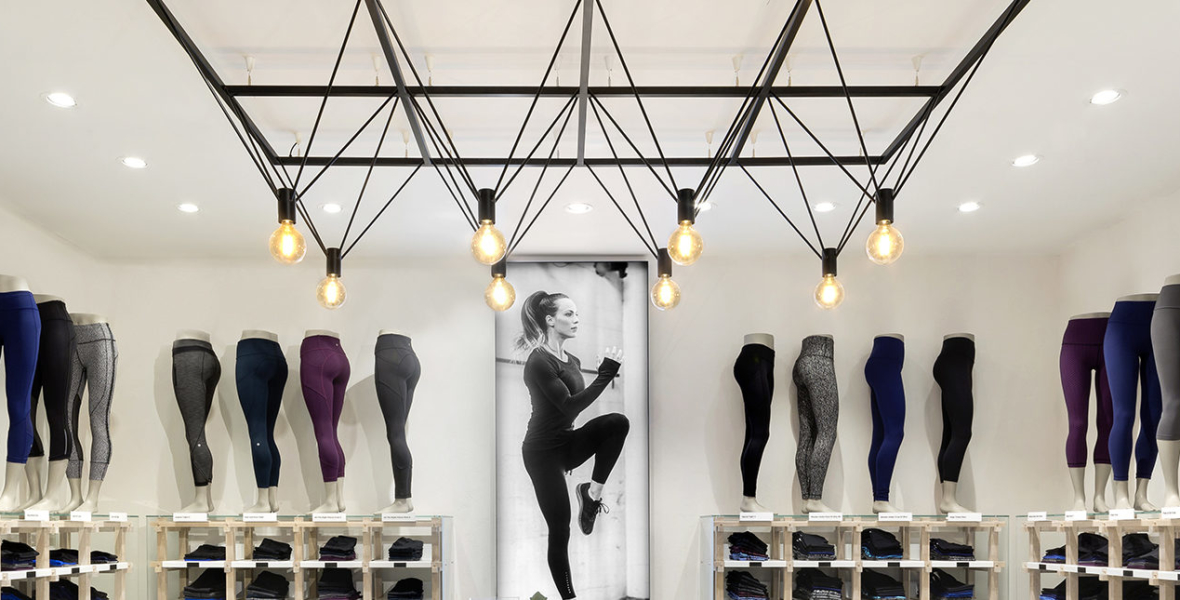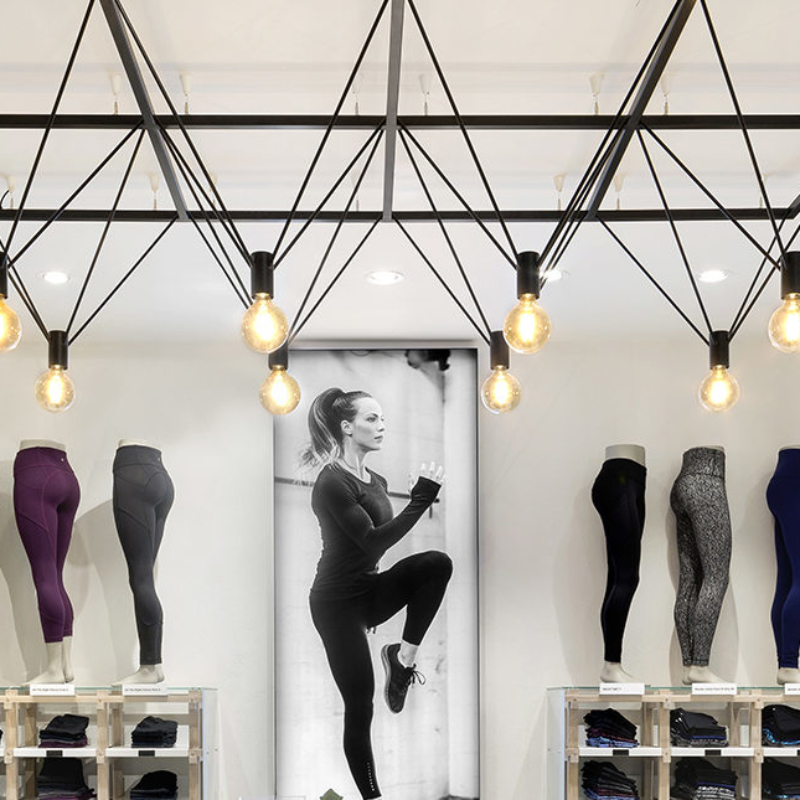 Having worked with Lululemon since 2016, having the opportunity to design lighting for their brand new Flagship store on London's Regent Street.
Regent Street is definitely not an obvious location for the calmness that is Lululemon. That being said, it's exactly what it needed.
Canadian leisure brand Lululemon is the perfect example of a retail experience done right. The beauty of shopping returned but it is not the most important aspect.
We worked with friends Dalziel and Pow for this project. Their ideas provided the clean feel of a yoga studio, combined with what can only be described as retail heaven. An attitude where, sure you can shop if you really want to, but you don't have to. (But you kinda do)
We used track lighting throughout the store and due to the array of colours throughout it worked so well. Each section provided its own bit of character. The mood was extremely important. Even though this was a retail store it also held Yoga sessions where flexible fans can practise their downward-facing dog or warrior stance.
Our favourite element of the store was of course the bespoke luminaires. We used metalworkers local to our HQ in Devizes to supply the metal for the two bespoke luminaires in the store, which was then manufactured in our very own workshop.
Not only that but the upstairs bar and social area allows them to sip on a "responsibly sourced" protein shake and even create "evanescent sculptures of colour" in front of an interactive art installation.
Lululemon says their two-storey European flagship will be "a space to stretch, sweat, connect". As you can see this was more than just a retail store and we were proud to be a part of it.
Products used
TRON Linear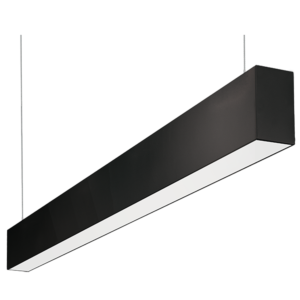 Crafted in-house, versatile and fulfils even the most ambitious design briefs.
Vent EM Downlight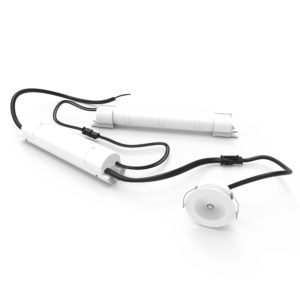 Vent EM is a compact recessed miniature 3hr emergency downlight.