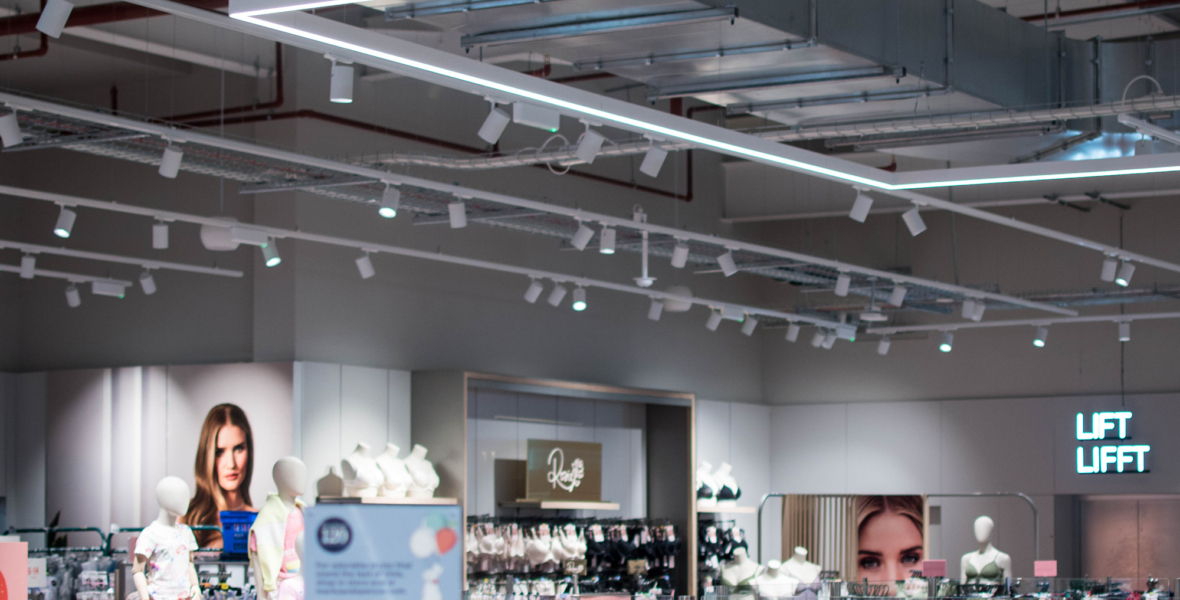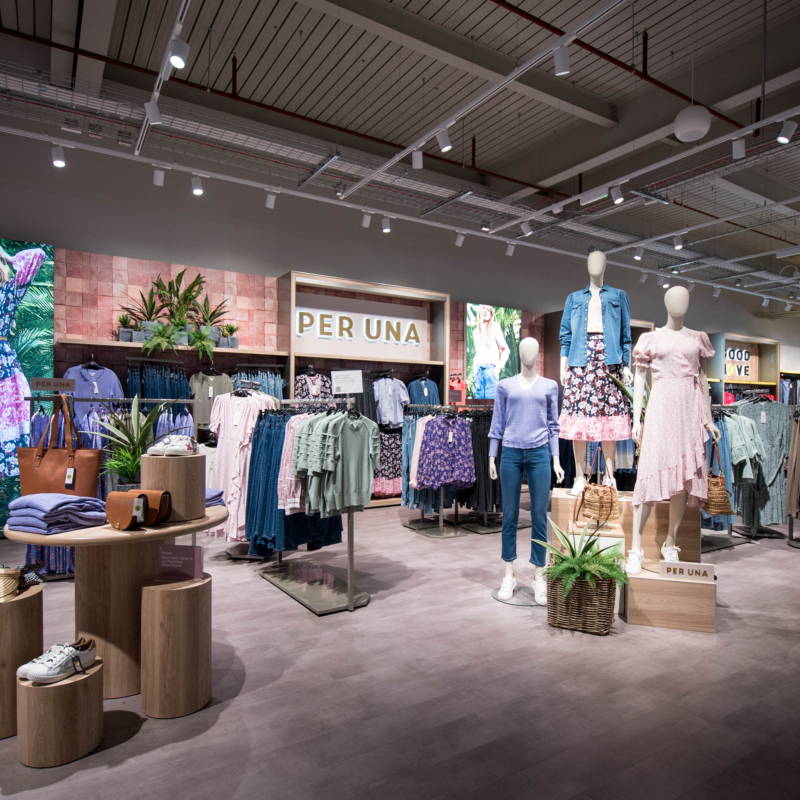 Prolight Design are delighted to have been asked to support M&S with their new store in Llandudno where we were engaged to deliver an important evolution of the Lighting Design for their Clothing and Home department. The concept followed the existing Boutique blueprint but with a significant shift away from the use of linear ambient lighting within the Clothing and Home department to focus on a pure spotlight concept more befitting of the M&S Boutique aspiration.
The store spans approximately 45,000 square feet over two floors and incorporates Men's and Women's Clothing, Kidswear and Beauty as well as a Café and Food Hall.
Prolight Design were engaged to design and supply the complete lighting package for the Clothing and Home department and Café. The Café features an all-black scheme combining a mix of warm white ambient lighting and extra warm white accent lighting which together provide a warm and welcoming space where key features are highlighted and where the premium light quality and colour saturation ensures the food and beverages always look their best.
Lastly, all lighting products were carefully selected and specified to deliver class-leading performance and LED efficiency, critical to our work with M&S and their Plan A and Net Zero objectives.
Products used
TRON Linear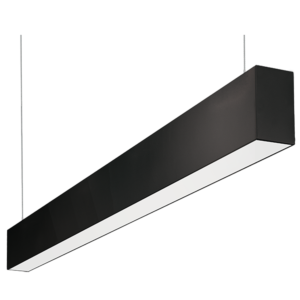 Crafted in-house, versatile and fulfils even the most ambitious design briefs.
Tron Accent: Mono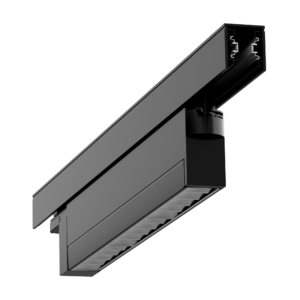 Tron Accent: Mono a track linear LED solution that delivers on every front.
Tech PTE Track Emergency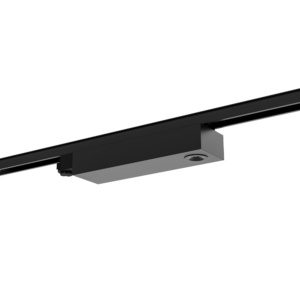 Track Mounted Emergency Luminaire, available in Black and White as standard.
DINGO Track Light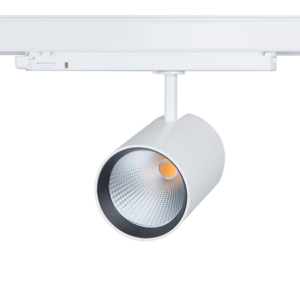 Clean design and high performance track light.
Vent EM Downlight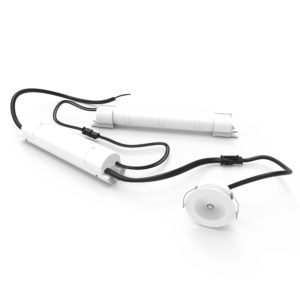 Vent EM is a compact recessed miniature 3hr emergency downlight.