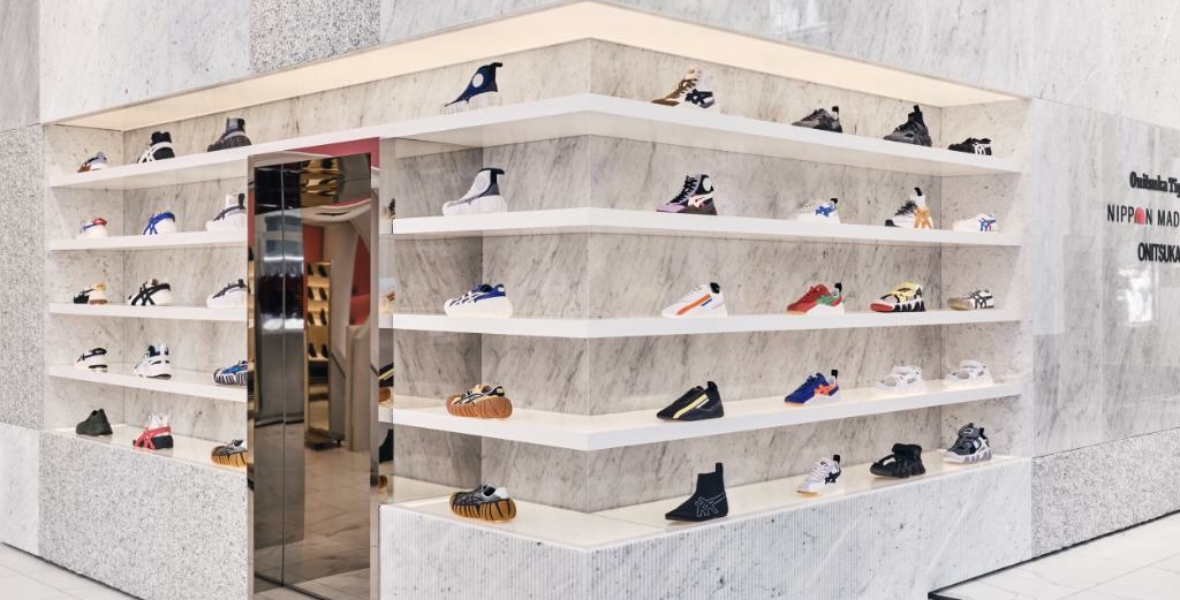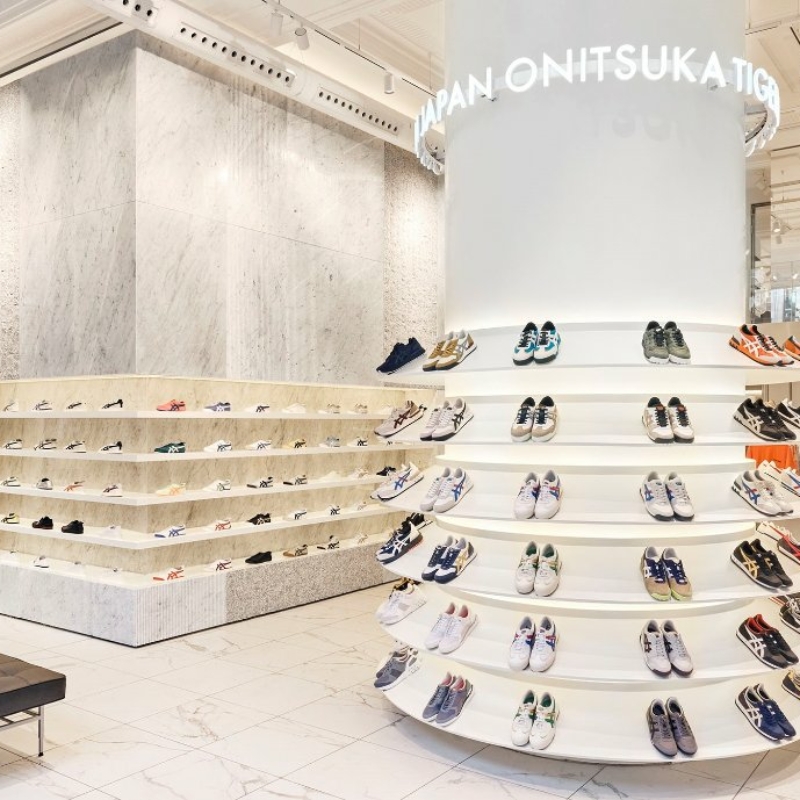 2021 saw the opening of the Japanese fashion brand Onitsuka Tiger's largest store ever on London's infamous Regent Street. From the contemporary to the heritage collections, this London Flagship is the first store in the world to offer the entire Onitsuka Tiger line-up in a single store.
Onitsuka Tiger mixes ultimate comfort with innovative designs, creating sports-inspired fashion. Answering to those who crave a look of "new luxury", they invent an entirely new value system.
Embodying the brand's philosophy to fuse heritage with innovation, the store has been designed to resemble an art gallery, where customers can fully enjoy the world of Onitsuka Tiger. Containing a showroom to support local creators and global artists equally.
The lighting design was initially developed in Japan before being interpreted and delivered by Prolight Design in the UK. This impressive project combines a wide range of Prolight luminaires including the class leading high-efficiency Dingo Spotlight, Tron Linear and a stunning and unique LED column feature that extends through both the main trading floors.
Products used
TRON Linear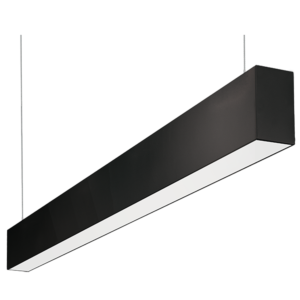 Crafted in-house, versatile and fulfils even the most ambitious design briefs.
DINGO Track Light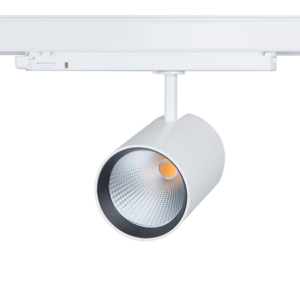 Clean design and high performance track light.