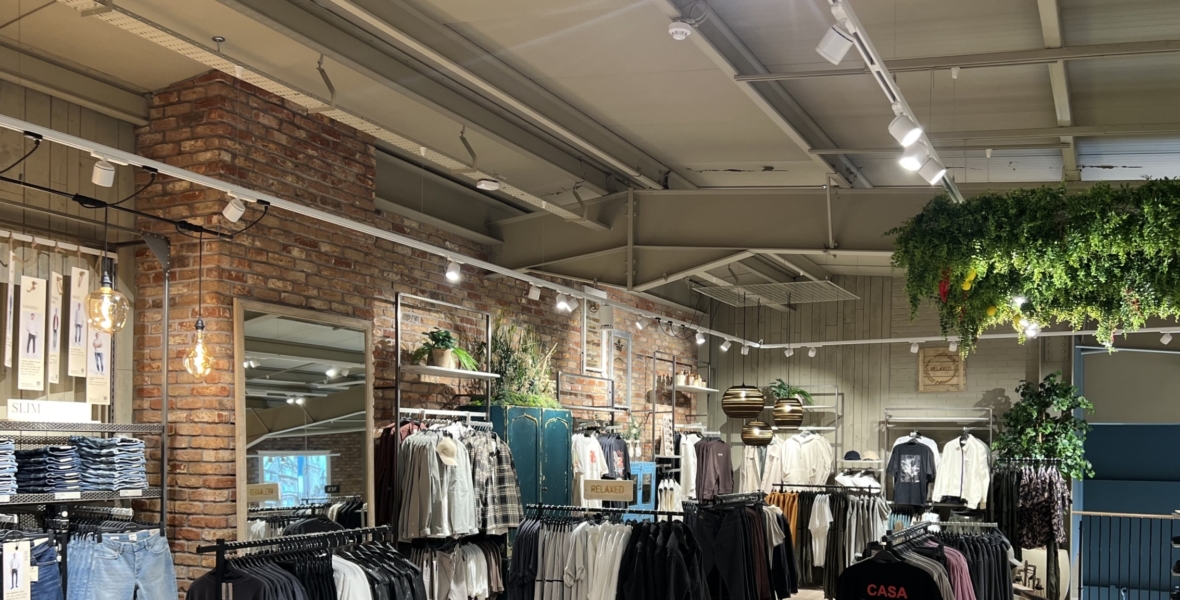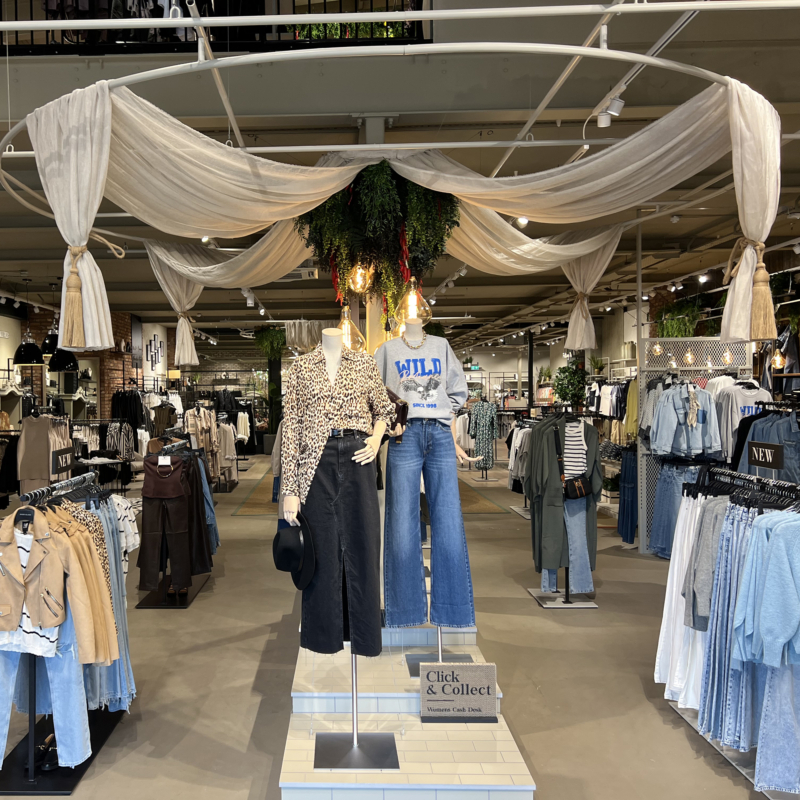 Introducing the newest addition to River Island's portfolio, the Fort Kinnaird store, which has embraced the innovative Studio concept. This recently relocated and expanded store promises everything synonymous with the River Island brand.
At the heart of the design philosophy is a dedication to a boutique ambiance. The store boasts deliberately subdued lighting, complemented by bespoke pendant lights, all contributing to an intimate and upscale shopping atmosphere. A standout feature is the commitment to offering shoppers a fully immersive journey, exemplified by the incorporation of interactive fitting rooms.
Central to our approach was the consideration of both economical and sustainable elements. Our Design team made a conscious effort to ensure the lighting solution was not only energy-efficient but also cost-effective. This objective was achieved by leveraging the Philips Premium White LED technology, renowned for its accurate colour rendering and impressive industry-leading efficiency of 128 lumens per watt.
Products used
Tech PTE Track Emergency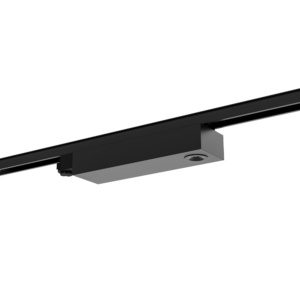 Track Mounted Emergency Luminaire, available in Black and White as standard.
DINGO Track Light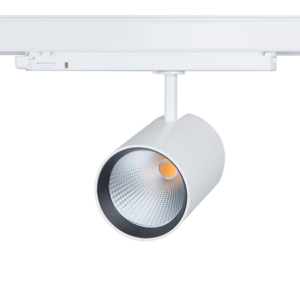 Clean design and high performance track light.
Casa GA16 LED Track Light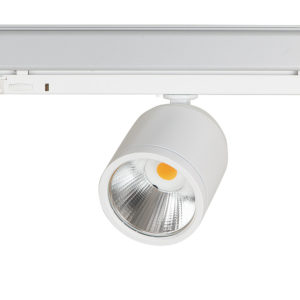 Small compact cylinder shape that delivers on performance.