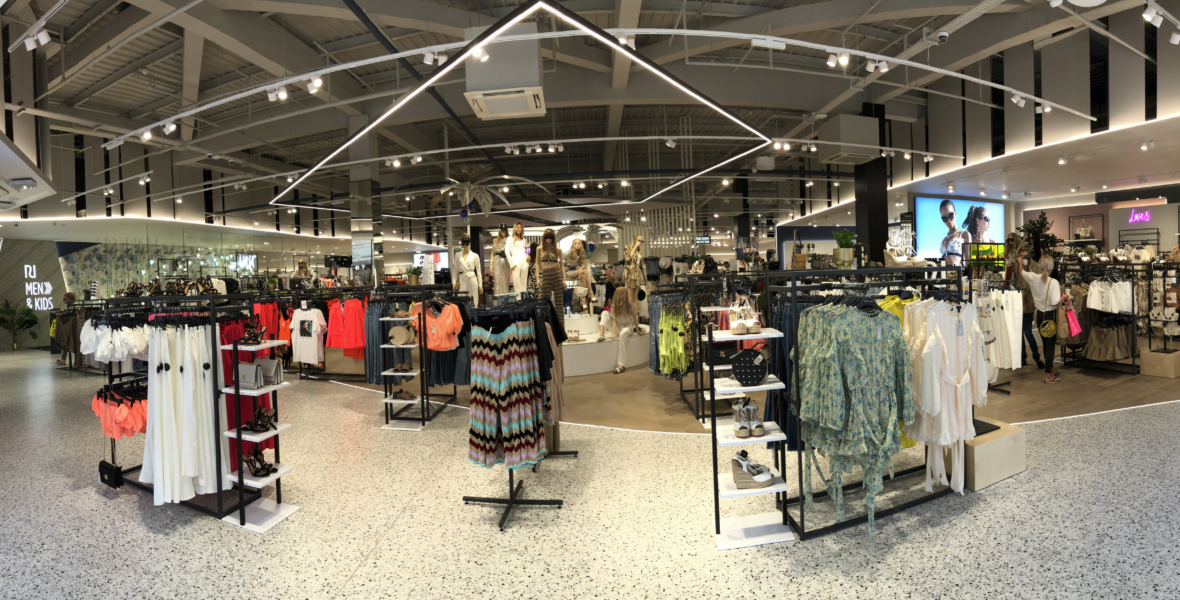 We recently worked with our long-standing friends at River Island on the retail lighting for their new flagship store at intu Lakeside. The store had doubled the size of its previous store, it was clear that the store and lighting design was to be something spectacular.
The Lakeside store was set to be a completely new concept in both store design and the retail lighting design. The Prolight Team worked closely with River Island to create something fresh and exciting. In fact, we had worked on the lighting schemes for this store since 2017, with 23 revisions, which equated to 150 hours worth of design work!
Lighting Design
The lighting design for this store featured the debut of lots of concepts never before seen in a River Island store. Such as, positioning the track lighting horizontally as opposed to vertically, meaning that they blend into the ceiling and aren't as noticeable. Additionally, the store debuted our Twin Tone track light with a colour rendering of 90, that has the driver inside the track adapter, removing the box to the side which produces a sleek finish.
Another focal point is the pin raft that sits above the shoe area, the cluster positioning of the lights create a starburst effect, ideal for creating something unusual and eye-catching to entice customers to explore the area. For the entrance to the store, we developed an IP67 rated floor LED system that was recessed into the entranceway to the store. The recessed linear floor lighting acted as a division between the wooden and terrazzo pattern floor.  Another element was the 76 individually placed blue glass globe pendants, suspended above the escalators.
River Island's store lighting is at a unique 3500K colour temperature, unusual for retail lighting, but we developed this option to suit their requirements. Our bespoke led linear luminaires made an appearance in the form of an anodised black 3500k 29m 5-sided shape, creating a focal point in the entrance to the store, that you can follow whilst you browse.
On-site Commission
As with all new flagship River Island store openings, the Prolight team went to commission the lighting in conjunction with the River Island and Visual Merchandising team to ensure everything was lit perfectly. As with previous flagship stores, elements from this store will be rolled out into other stores in the coming months- we can't wait to share more.
Take a look inside the new flagship store for River Island at intu Lakeside in Essex:
Products used
TRON Linear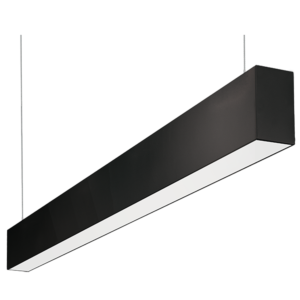 Crafted in-house, versatile and fulfils even the most ambitious design briefs.
Recessed LED Channel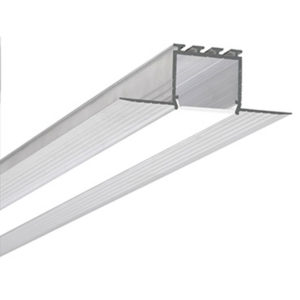 The Recessed LED channel is a truly versatile product.