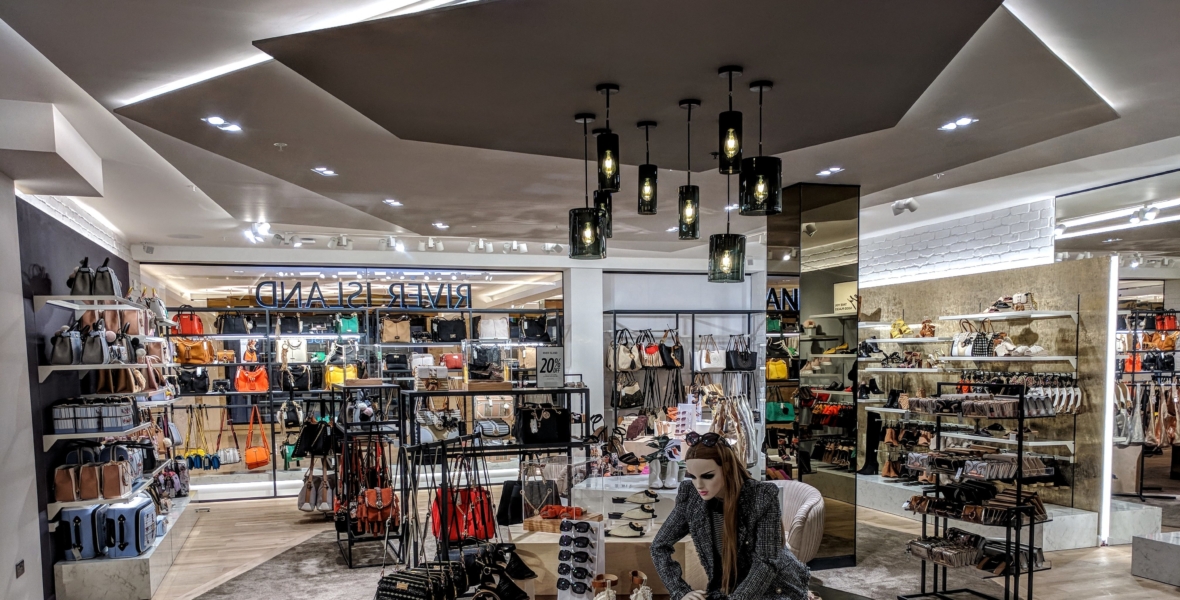 River Island has been a staple within British fashion for a while now and this new opening shows a big effort to move forward where other retail groups may have failed.
River Island Milton Keynes opened its doors to show off the latest 20,000sq ft Flagship Store.
We've worked closely with the brand since the beginning of time, so we know just how they get things done. That being said, we started the design process for this store way back in April 2017.
River Island's design intent involved developing multiple options for the lighting design. It was important when discussing the design that we offered an array of options, covering new techniques and styles. Over a period of 11 months, our dedicated design team created 66 lighting layouts before the final sign off for the store. As the design process went on for this River Island Milton Keynes store. It became apparent that ceiling troughs with recessed Gimbles and track mounted fittings most of the sales floor would best reflect River Islands design intentions. For the recessed LED Gimbals mounted into ceiling troughs, we developed a bespoke plaster in trim, creating cleaner lines and a seamless fit between the ceiling and light fittings. During the 11 months, we spent many hours of research with River Island to ensure colour consistency between the varying light sources. This includes spots, LED tape, Gimbles, feature lights. We didn't only explore varying colour temperatures, but the effect of materials and textures. This was to ensure the feeling across the store was consistent and balanced.
Finally, we visited the store to commission and adjust the lighting and set-up the luminaires. This is important as it ensures all merchandise is appropriately lit and contrast is achieved throughout the space. The anthracite grey pendants from Original BTC added a brilliant design aesthetic to the store. The pendant can be found in their men's and women's footwear sections and the quality stands out, completely transforming the area. We were also asked to source the pendants in kids wear from Eno Studio. An excellent choice as the playful but clean collection of pendants adds a cool character to the department.
Products used
TRON Linear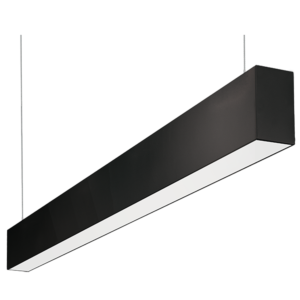 Crafted in-house, versatile and fulfils even the most ambitious design briefs.
Casa Square Duo LED Downlight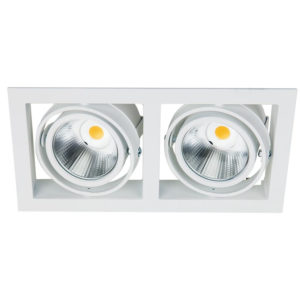 Casa Square Duo is a compact and discreet twin gimbal downlight.