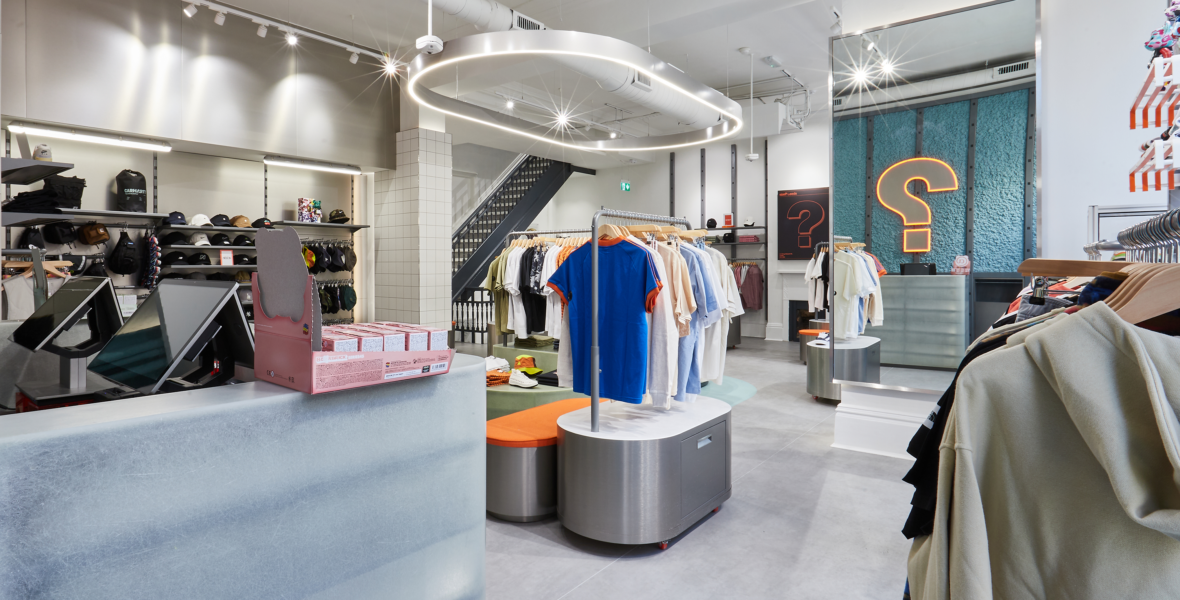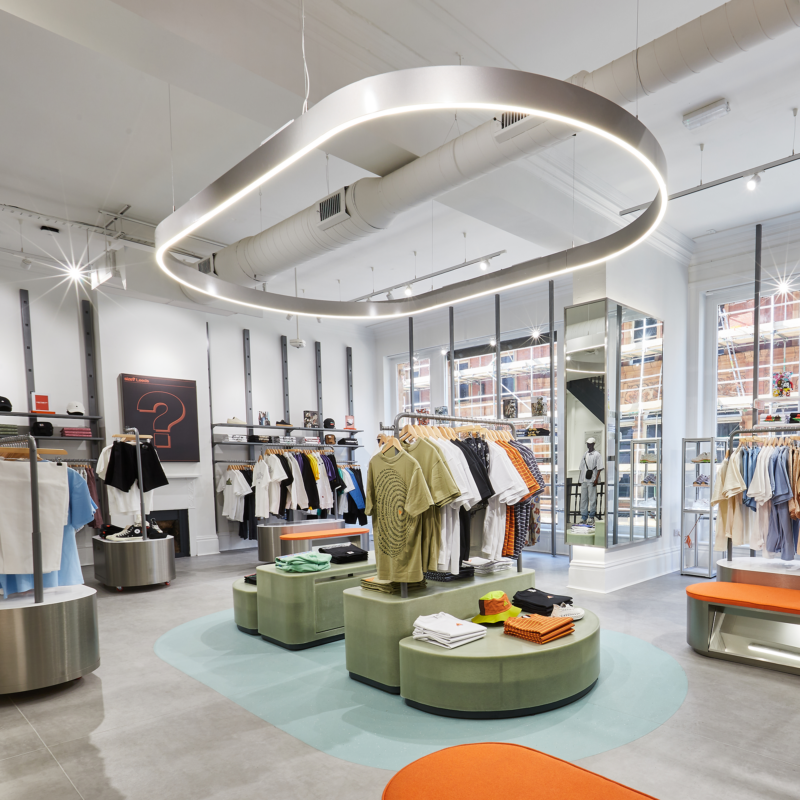 Our collaboration with size? dates back over a decade, founded in 2000, size? offers a wide range of top brands in footwear, clothing, and accessories. We have worked with size? on stores across the UK, Republic of Ireland and Europe.
We were commissioned to design and provide the comprehensive lighting package for the latest Leeds store. This concept is anchored by our Casa Track Spot, which offers premium light quality and high colour rendering, ensuring that the outstanding product collection always looks its best. As always, we meticulously choose and specify our lighting solutions to deliver top-tier performance and efficiency. Achieving leading-class LED efficiency is pivotal for reducing energy consumption and carbon emissions, aligning with Prolight Design's commitment to sustainability. Our collaboration with clients like size? plays a central role in our joint efforts to create Net Zero retail stores.
The new store introduced the debut of our Tron Deep Oval Pendant. The Tron Deep is the Tron system as you know it, but now available with a deeper profile for a more striking visual impact. Constructed from lightweight and durable aluminium, it features a powder coat finish, a seamless oval design, Osram boards and drivers. Notably, it is designed, manufactured, and assembled in Britain.
Products used
Tron DEEP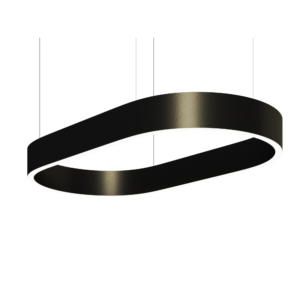 The Tron in a deeper profile for more visual impact.
Casa GA16 LED Track Light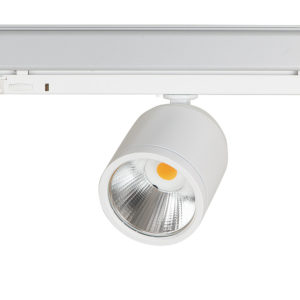 Small compact cylinder shape that delivers on performance.