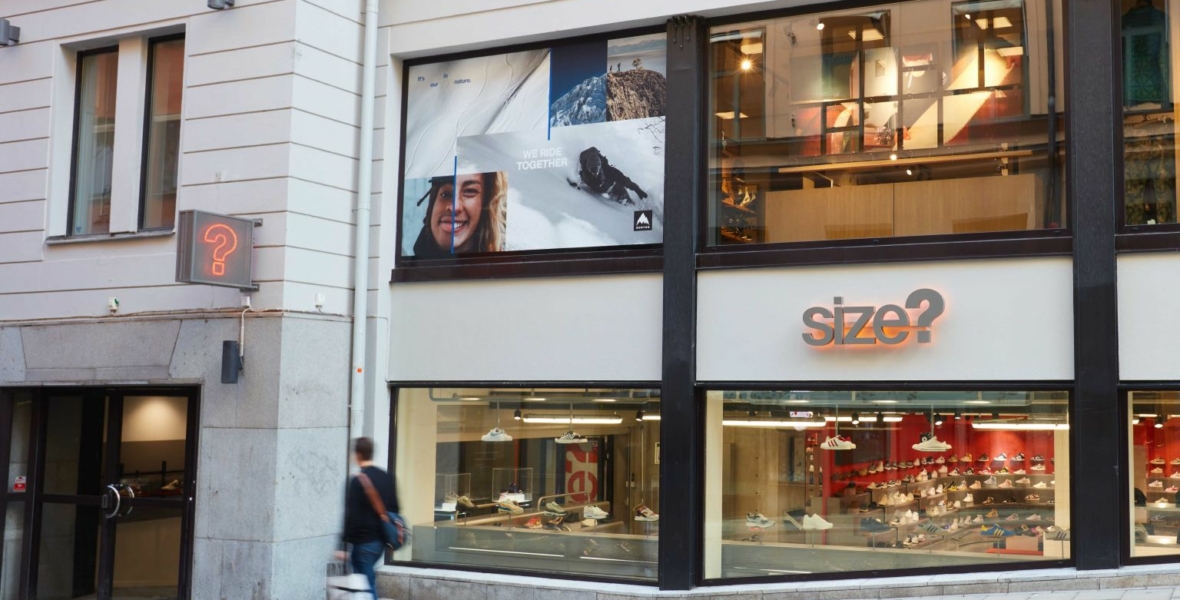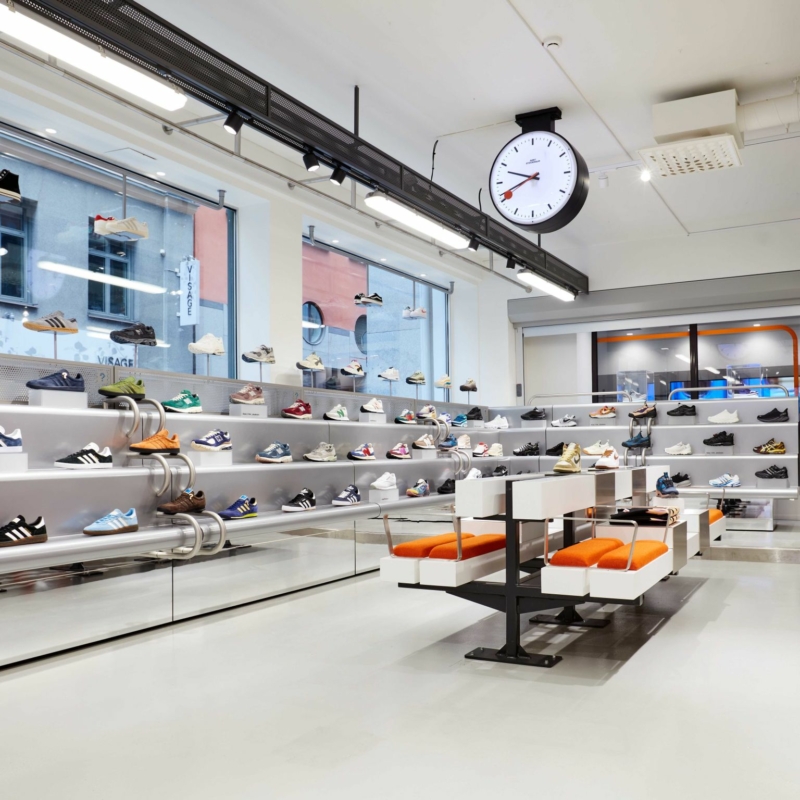 Our work with size? stretches back over a decade and it has been a decade to remember. Established in 2000, size? offer some of the finest brands in footwear, apparel and accessories and has continued to grow to include its own roster of highly sought-after worldwide exclusive product releases. Outside of the UK and Republic of Ireland, size? has stores in Belgium, Canada, Denmark, France, Germany, Italy, the Netherlands and Spain and now in Stockholm, Sweden.
Prolight Design were engaged to design and supply the complete lighting package for the latest Stockholm store to the latest size? concept underpinned by our Casa Track Spot with premium light quality and high colour rendering to ensure the amazing product collection is always looking its best.
The size? store design always echoes elements of its location, the Stockholm store is no different and takes inspiration from the cities one of a kind underground subway system. Our Casa Track Spot combined with LED Battens mimic the lighting found in the metro station.
As ever, we carefully select and specify our lighting solutions to deliver class-leading performance and efficiency. Class-leading LED efficiency is key to energy and carbon reduction and is central to Prolight Design solutions and our work with clients like size? as we work together towards delivering Net Zero retail stores.