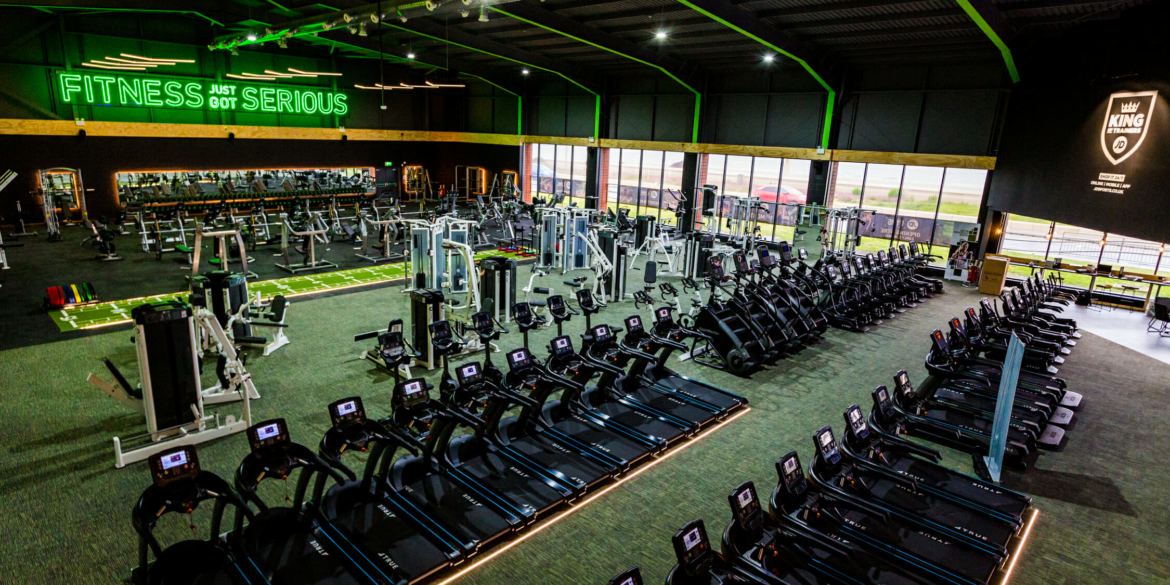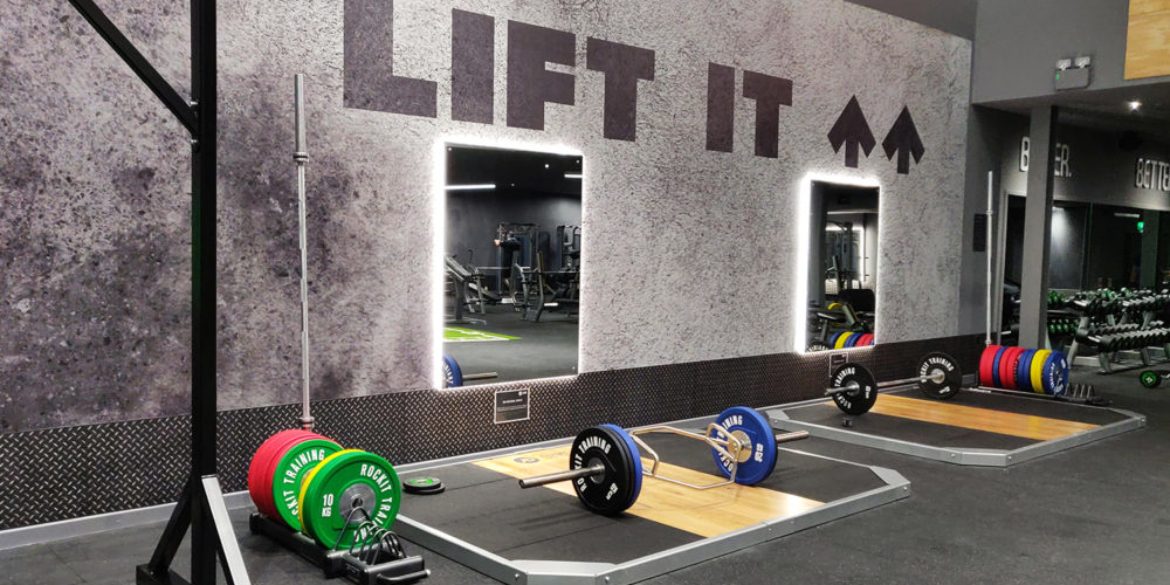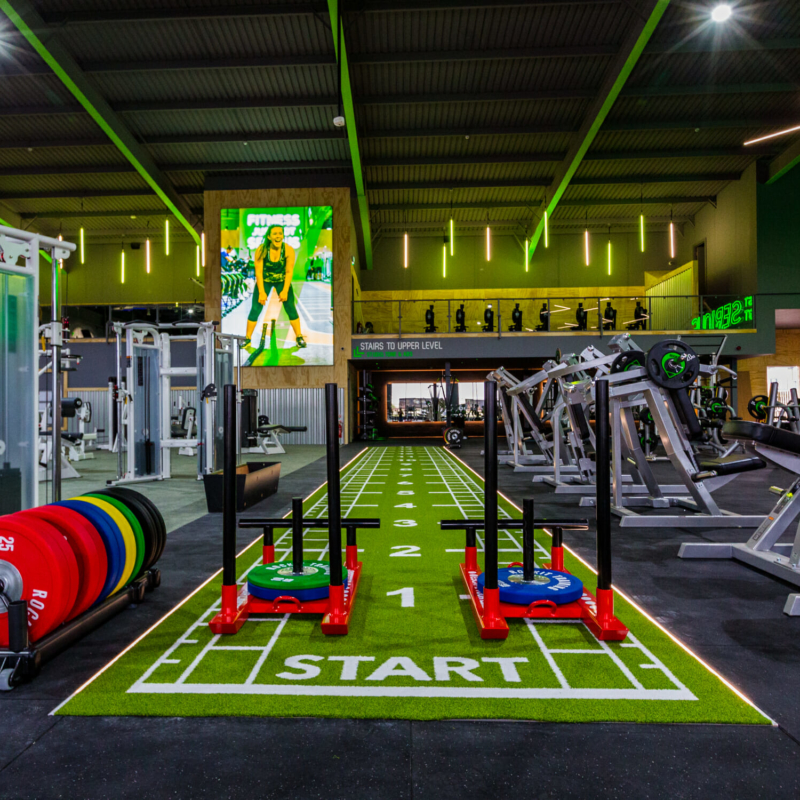 Flicking fluorescent panels are a thing of the past.
An often-overlooked element of design, the right lighting can totally transform a run of the mill gym into something that has the ability to inspire and motivate. Getting creative with colour and shape can create talking points and give your space something to stand out from the rest.
Switching up your gym lighting can also have cost-saving benefits, traditional fluorescent lighting can not only be costly but also extremely inefficient. Upgrading to LED has the potential to save you thousands of pounds and can greatly reduce CO2 emissions.
Take a look at some of the key elements for creating the perfect lighting ideal for gyms, health clubs and sports centres.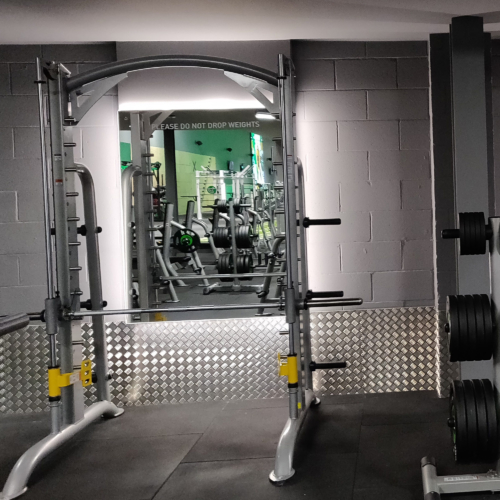 Halo Mirrors
Like it or not, ensuring that gym-goers can get that perfect gym selfie is key. Mirror surrounds are the secret sauce for creating a flattering light that helps you look your best.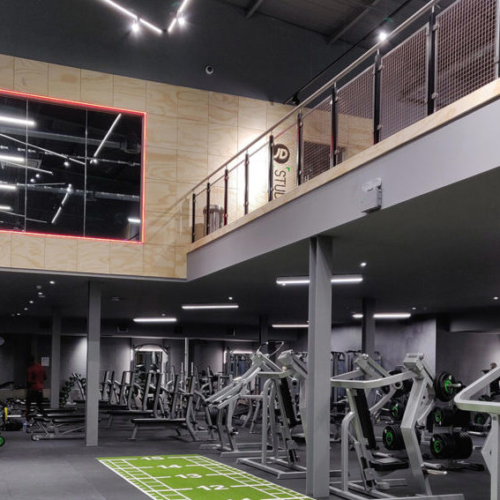 Occupancy Sensors
With the majority of gyms being open 24/7 keeping costs down is key. Occupancy sensors ensure that the lights are only on when the gym is in use, saving unnecessary costs.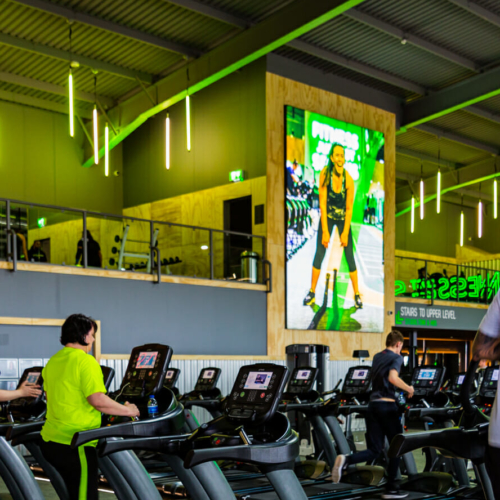 Colour Temperature
The goal to have a bright and evenly lit gym. Bright and creative lighting can inspire and motivate your clients whilst remaining functional. Sticking to a colour temperature of 4000k will ensure the gym is correctly illuminated whilst encouraging an energetic atmosphere.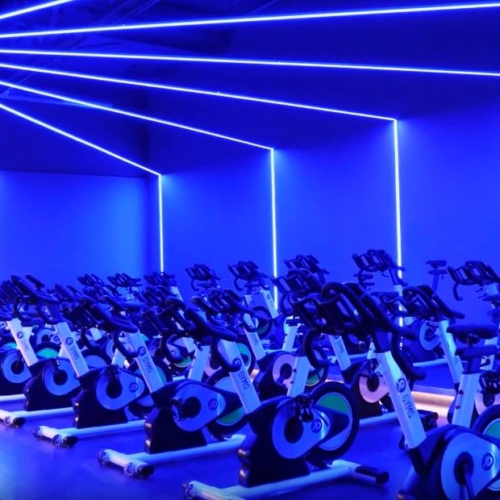 Wireless Controls
Control the lighting straight from your phone. Change the colour, dim the lights and turn them off completely from the touch of a button. An ideal solution for where you want to tailor the atmosphere to an intense or relaxing environment.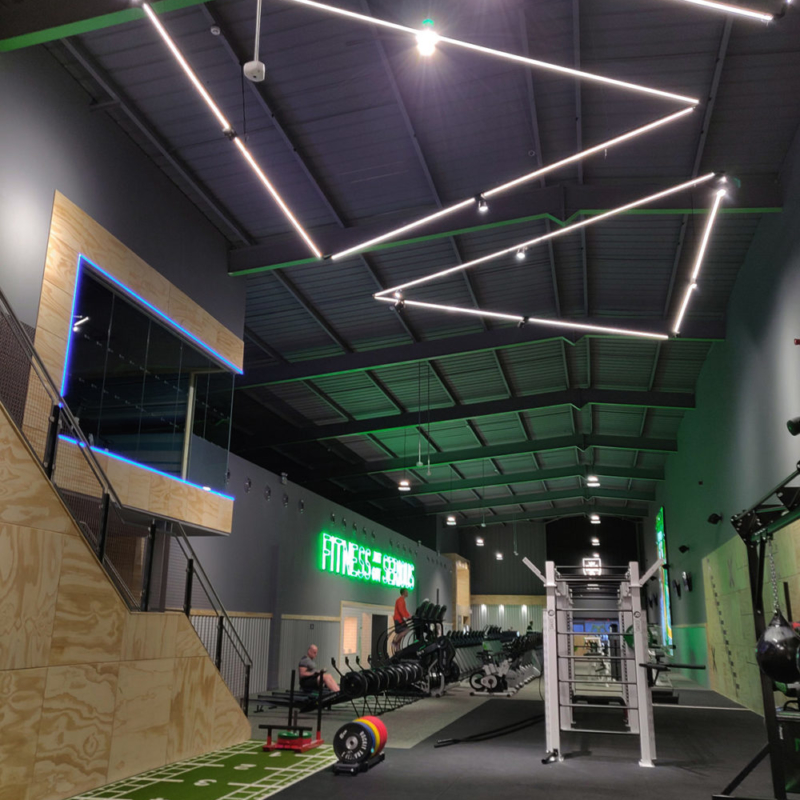 One of many JD Gyms we have worked on, we created bespoke large triangular luminaires for the main gym floor. These are entirely custom-made, featuring two elements, using an LED extrusion and brackets mounted to the extrusion to add in the additional spotlights.
As many workouts involve spending time on benches, gym-goers spend a lot of time looking at the ceiling. Taking the time to consider the lighting above is important and ensuring there isn't an intense glare is key, but also getting creative with shape and colour makes the environment more engaging.
A far cry from traditional halogen highbays, it's possible to combine form and function in lighting to create something unique and add personality to a gym, health club or sports centre.
Pick The Right Products
Tron
Exclusive to Prolight Design. Creativity knows no bounds; continuous lines, fixed lengths and shapes are all possible. Our full Bespoke service allows the complete configuration of the Tron system including the size, colour finish and more complex lighting solutions such as RGBW and Casambi Control.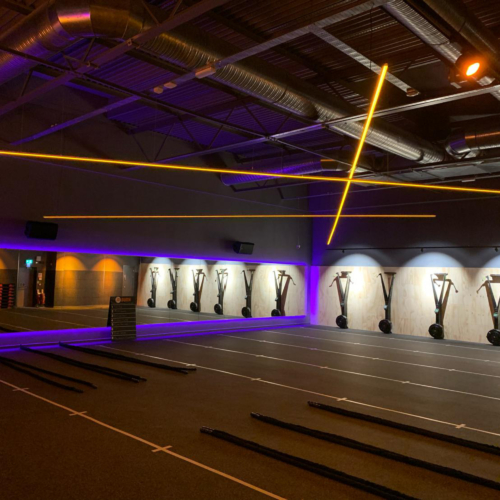 Channel Extrusions
LED tape and channel provide a contemporary and minimalist lighting solution. With the added flexibility of getting creative with colour, allowing you to further enhance the atmosphere and echo your branding through the lighting.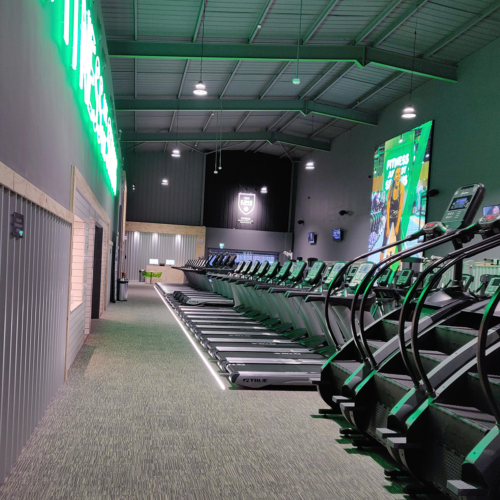 Highbays
Efficient and low maintenance, highbays are the ideal solution for a gym. A real workhorse for recreational and commercial applications, due to their long life span and robust construction.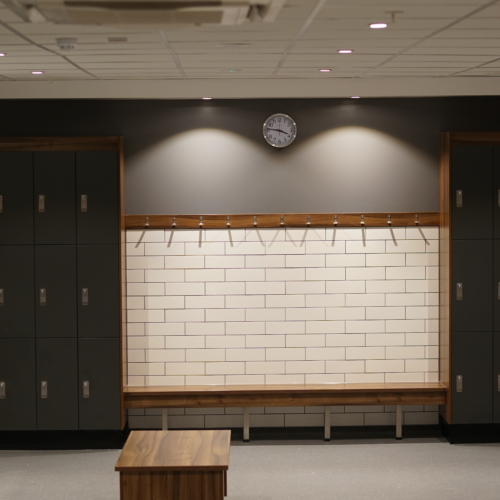 Downlights
Downlights are a staple for many applications, enabling you to direct the lights specifically where you need it the most.
Let's Work Together
It's fair to say we know our way around gym lighting. Whether it's a home gym or a multi-national rollout, we can help!